The links below relate to books, references and points made during BCC episodes…
EPISODE 80
Charlie our guest's nature photos and Instagram link…
https://www.instagram.com/maz.shotz/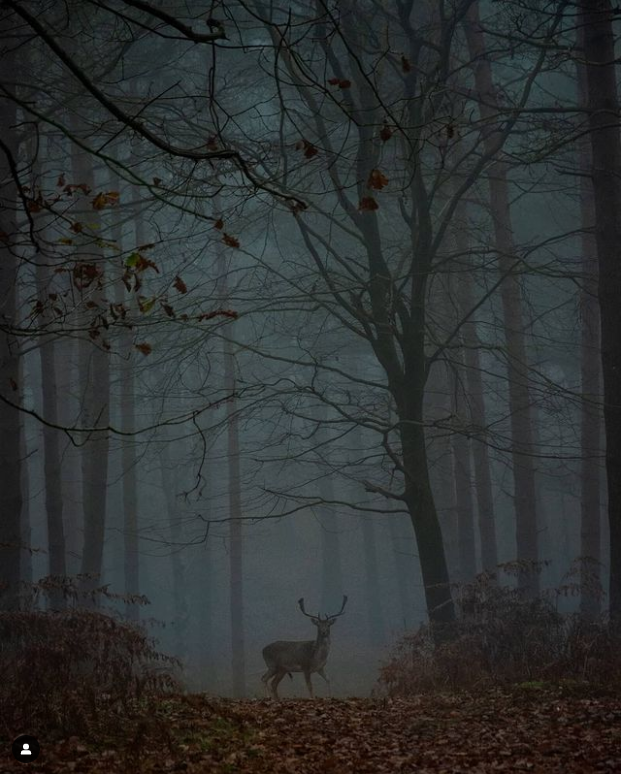 Send in your big cat poems and limericks!
We're having a competition for the most fun big cat poem and limerick (two categories).
Email your entry to rick@bigcatconversations.com by end of October 2022
All entries will be read out in a show in November, and everyone can vote for their favourites in December. Winners will get big cat hamper goodies and a Big Cat Conversations T Shirt !
Rick's Limerick is below, but don't vote for it!
The British big panther – all black
Fools stalkers who lack the hard facts
He gives them the slip
With their lures of cat-nip
While friendly locals brush over his tracks…
'Look Who's Stalking' article in The Economist magazine
A feature on investigating British big cats, with specially commissioned photos of how black leopards would look in parts of the southern England landscape. The article is free to read, by signing in.
https://www.economist.com/1843/2022/07/28/look-whos-stalking-the-black-leopards-of-gloucestershire
EPISODE 79
New books on British big cats from Jonathan McGowan:
https://hangar1publishing.com/pages/jonathan-mcgowan
EPISODE 78
Chris our guest, with metal detecting kit, at the tree where the puma-like cat descended in front of him.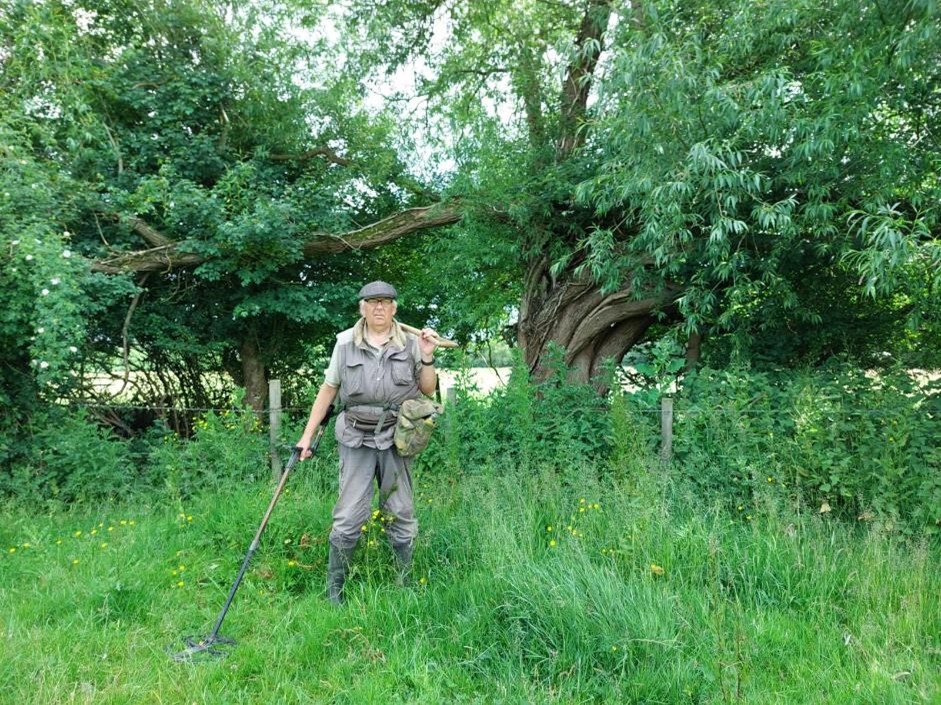 Andrew Hemmings at Royal Agricultural University checking the skeletal remains of deer that Chris recovered from a metal detecting site. Blue arrows marked on the bones indicate tooth pits which became more evident once the bones were baked and cleaned at the Royal Agricultural University lab.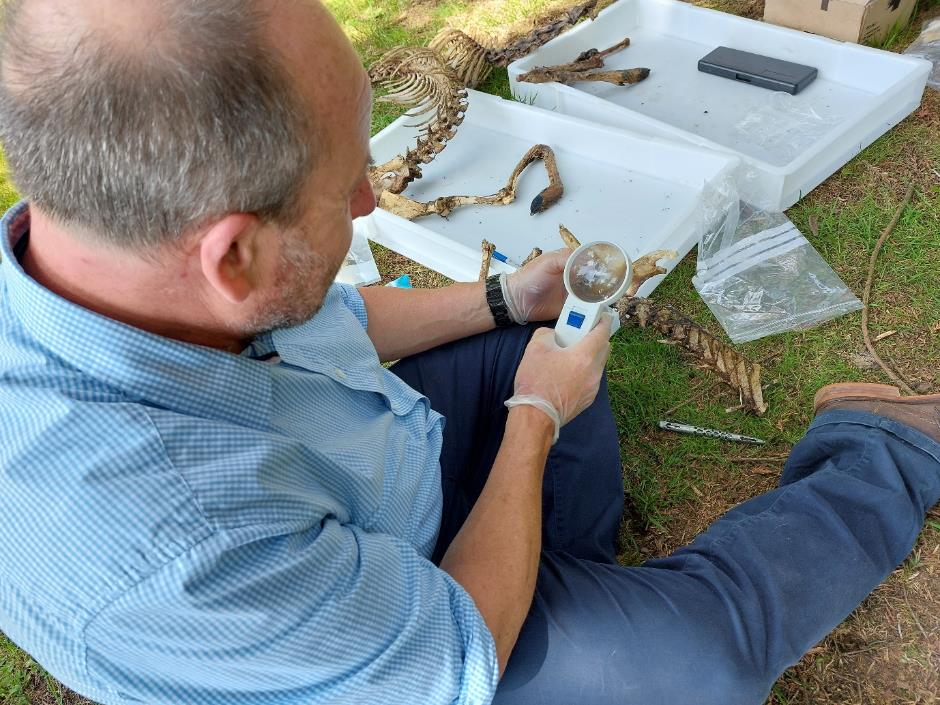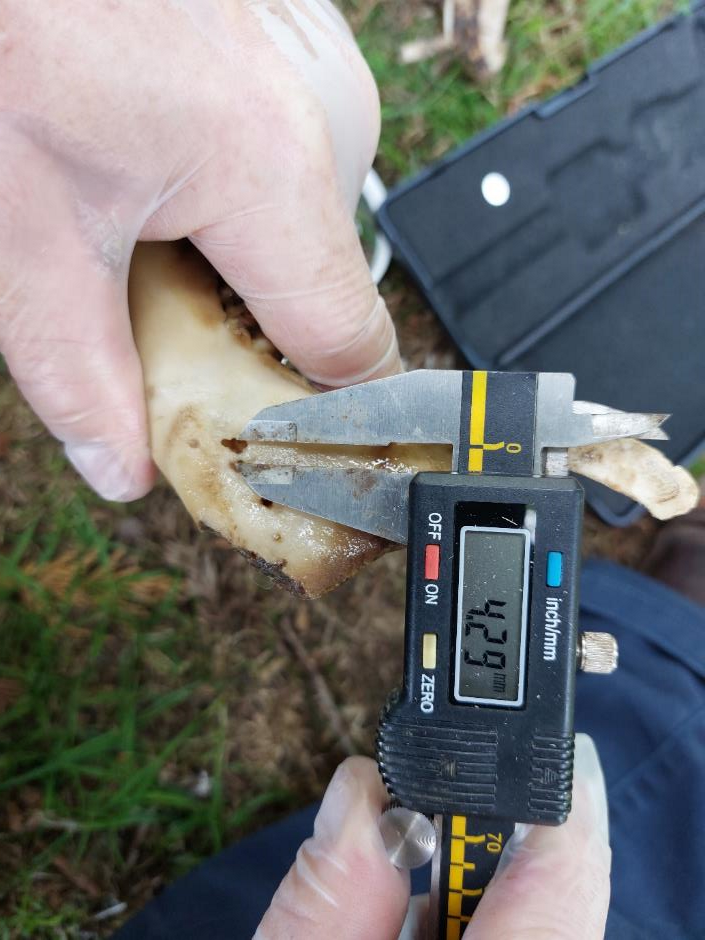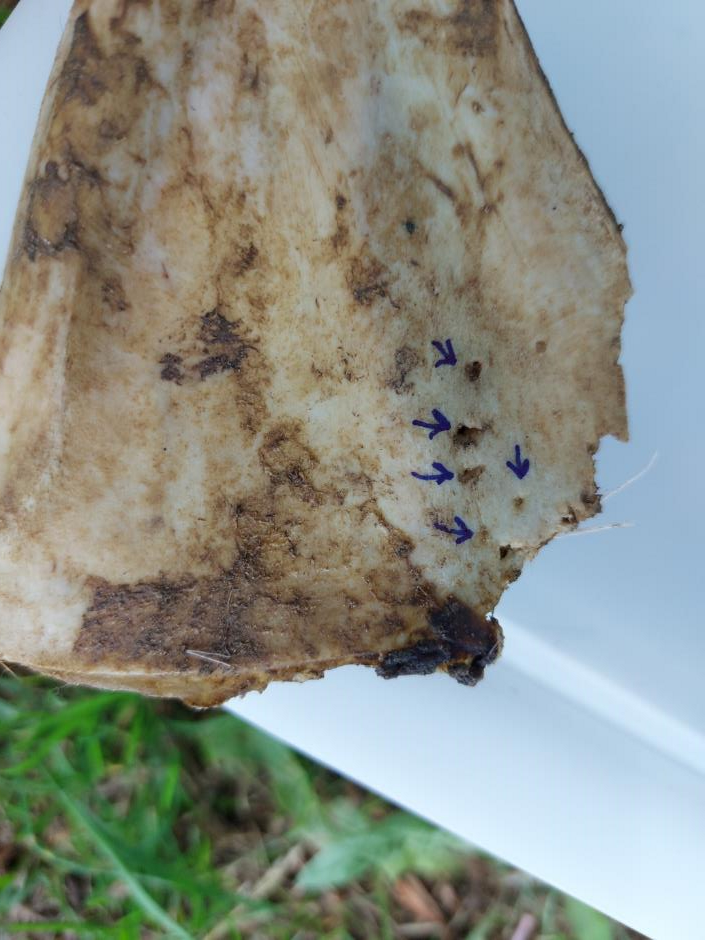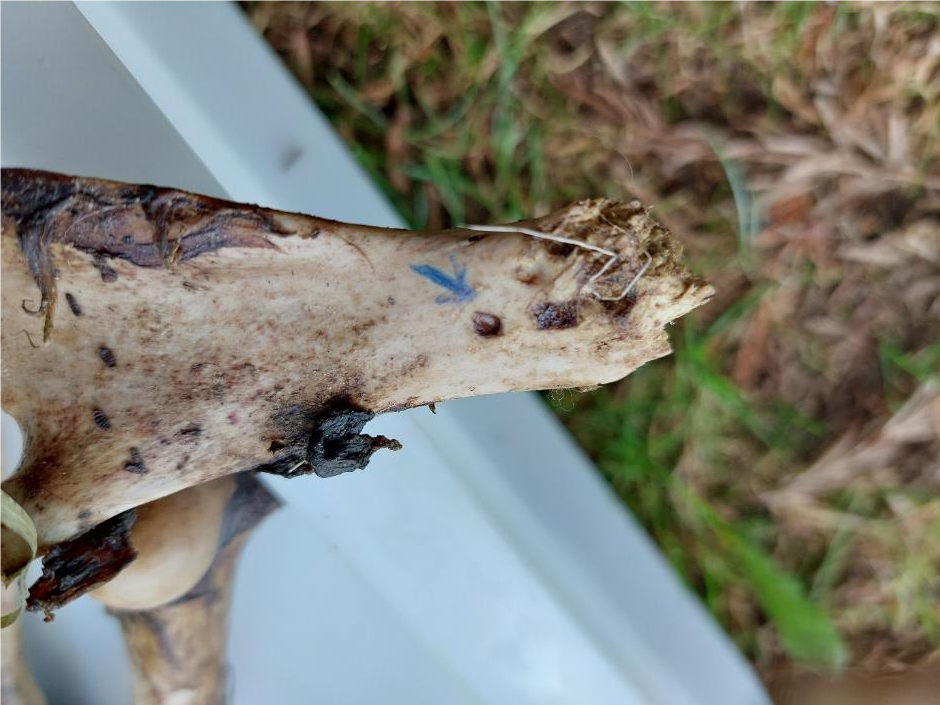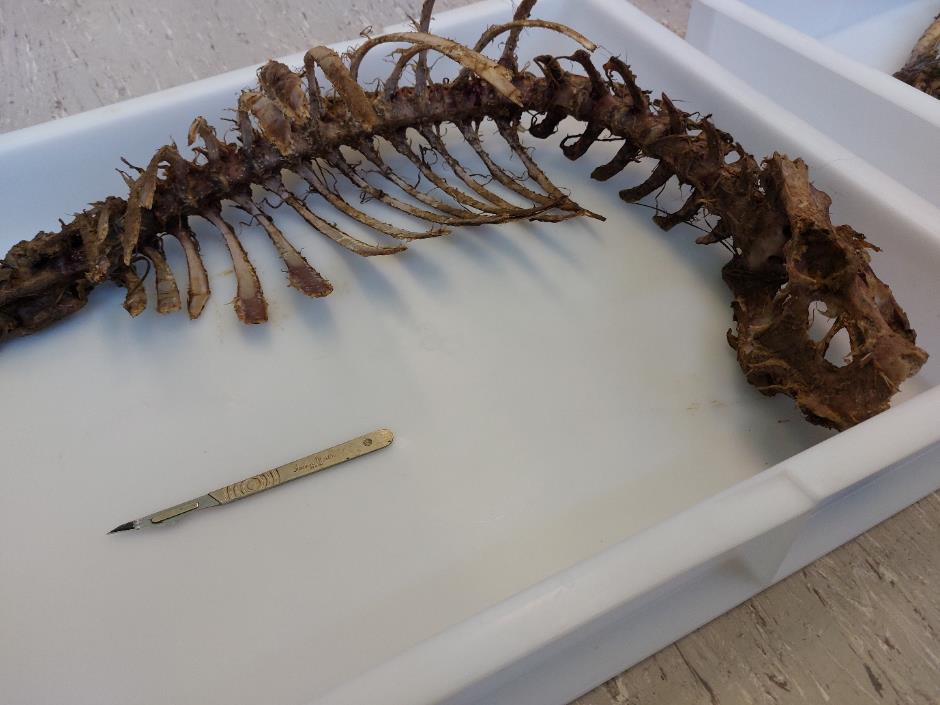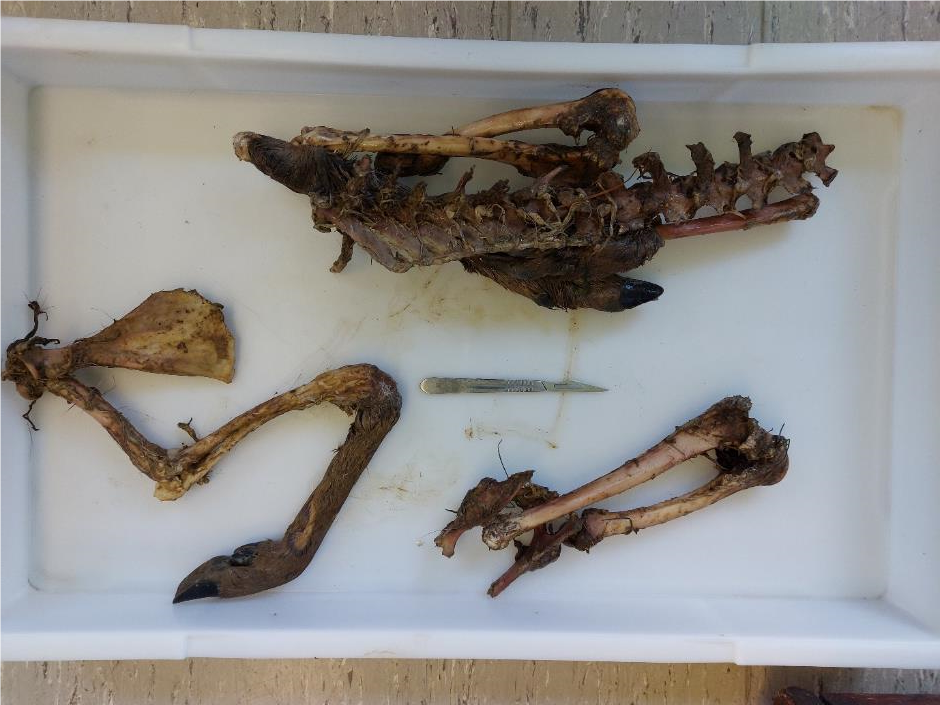 The neolithic flint axe head that Chris describes uncovering the day after a dream about finding it.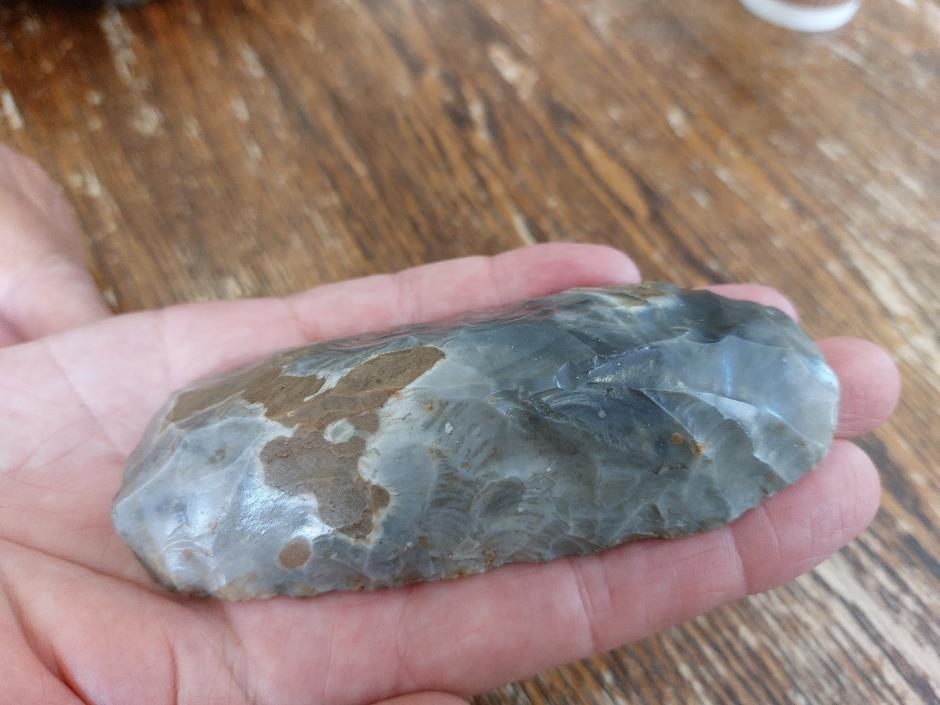 Panther Britannia documentary: link to British big cats documentary by Matt Everett available on demand for a small fee:
EPISODE 77
Video footage of alleged big cat in field near Doncaster, 2021, from the Doncaster Free Press, as mentioned by our first guest Martin
https://www.doncasterfreepress.co.uk/news/new-footage-emerges-huge-black-panther-latest-big-cat-sighting-doncaster-3127359
The first press report of Martin's sighting, as reported in the Doncaster Free Press…
https://www.doncasterfreepress.co.uk/news/boy-11-shook-up-after-being-chased-by-big-cat-in-latest-doncaster-sighting-3702961
The press reports spread to national papers such as here in the Daily Mirror, with "petrified dad" headlines…
https://www.mirror.co.uk/news/uk-news/dad-petrified-big-cat-bolts-27052184
Another Doncaster area sighting – press report, from June 2022
https://www.doncasterfreepress.co.uk/news/rare-sighting-of-the-giant-black-cat-as-big-as-a-great-dane-in-doncaster-3734580
Lynx location – photo of the tree where the lynx emerged as it came towards John, our second guest.He took this photo when re-visiting the location for his podcast interview call.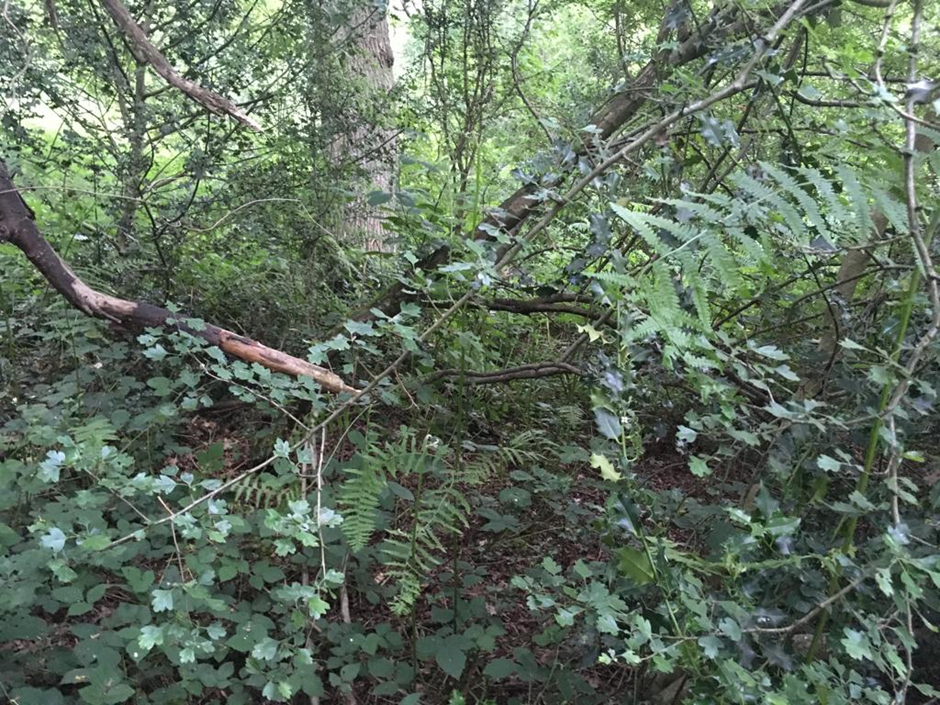 Interview location of John, our second guest – John revisited the location of his close encounter with the lynx, and took this photo after the interview call. He was sitting reading a book on the fallen tree, when the lynx emerged behind him.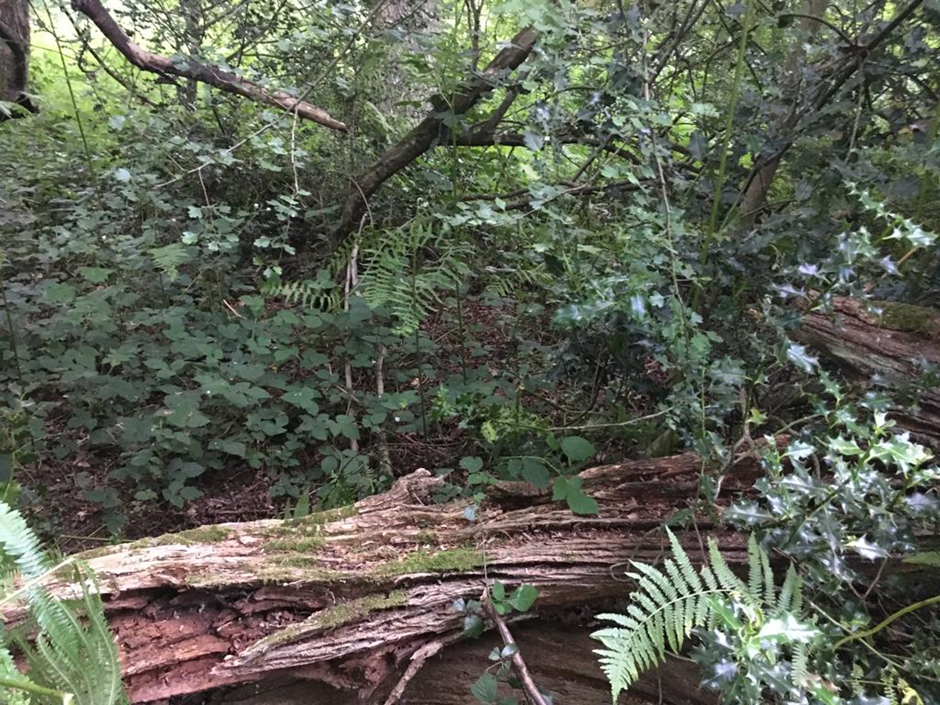 Black panther sculpture, 'Resilience', made from driftwood by Brendon Rawlings
https://www.somersetlive.co.uk/news/uk-world-news/onlookers-stunned-big-black-cat-7211657
EPISODE 76
Previous podcast guests Paul MacDonald (left) and David MacEwan (right), with an exhibit that will be part of the Scottish Big Cat Research outreach stand at rural shows, from Summer 2022.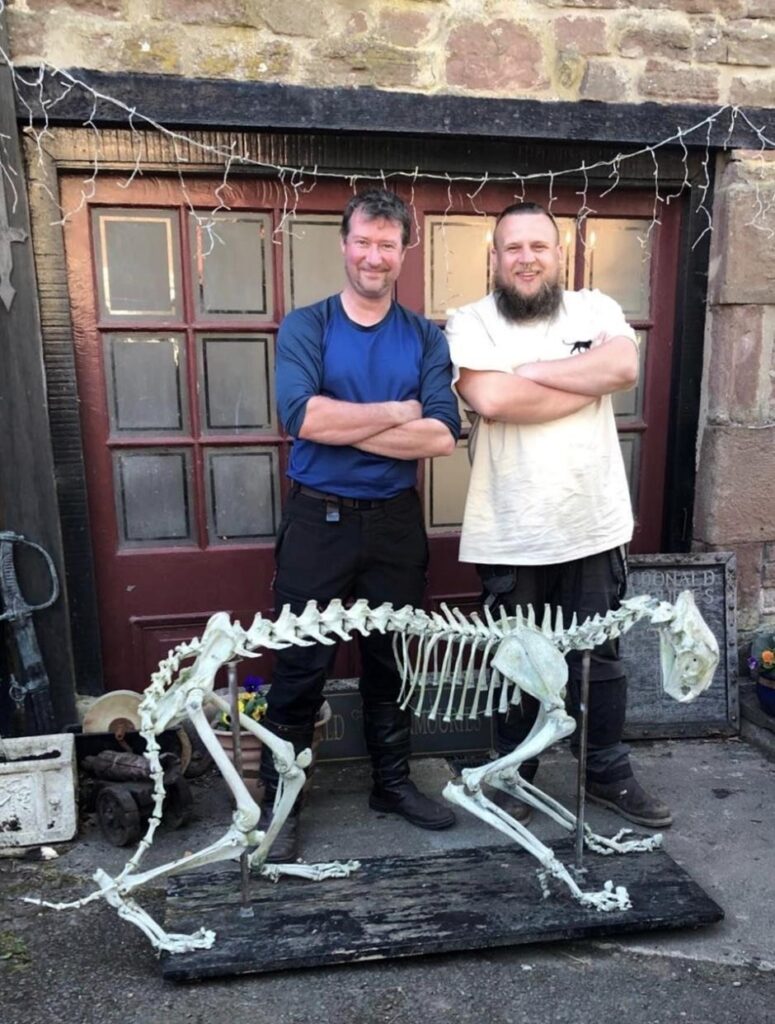 Link to the crowdfunding page, to help big cats research, sightings-mapping, and networking in Scotland – Crowdfunding to fund the Scottish Big Cat Research Outreach Programme 2022 on JustGiving
One of the summer 2022 events for the big cats Scotland outreach stand will be at the Scottish Game Fair – The Scottish Game Fair – The GWCT Scottish Game Fair (scottishfair.com)
EPISODE 75
Panther & Lynx posters… Artist Tim Bradford has produced these striking images to illustrate the big cats of Britain.
Posters of these images are available as A3 heavyweight art prints, at a cost of £20 each inc. p&p Send a WhatsApp or text msg to Tim on 07590 042 620 to order one.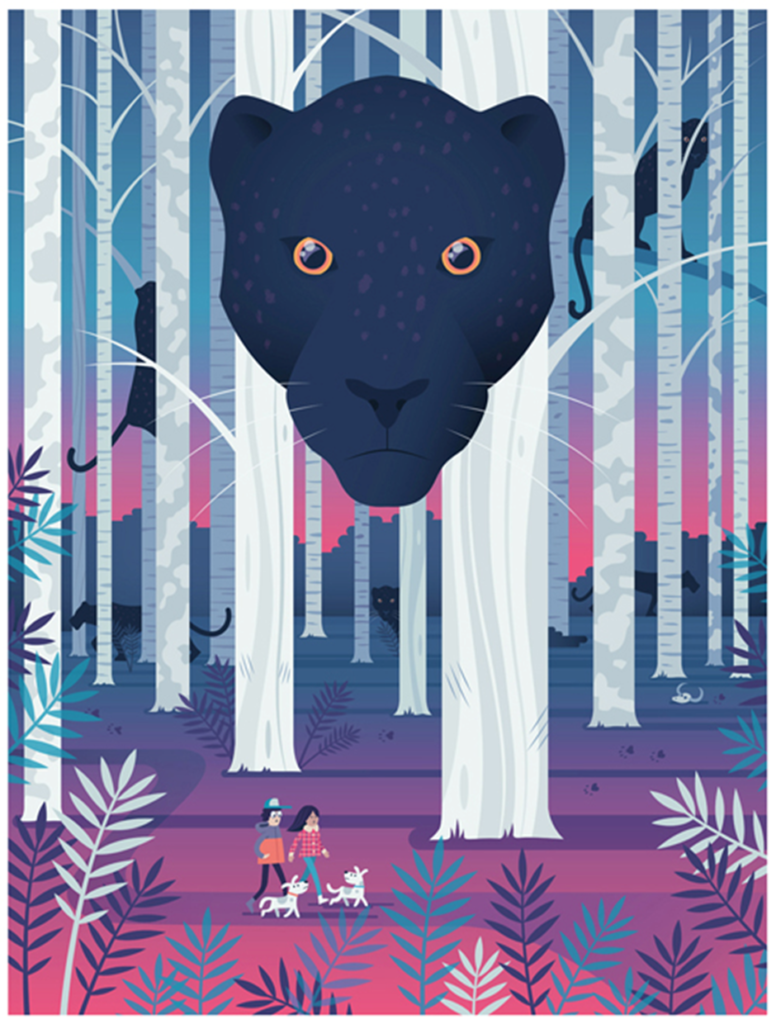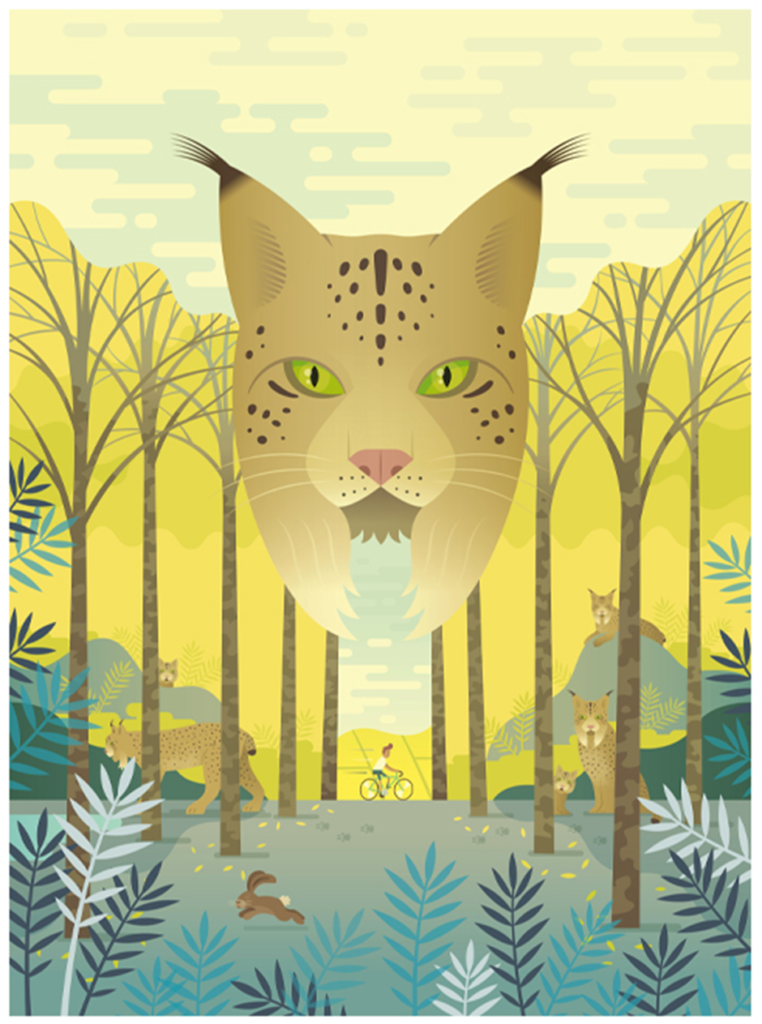 EPISODE 74
BBC Radio Gloucestershire 30/4/22 big cats feature and witness reports, Starts at 11.12. Available till 28/5/22
https://www.bbc.co.uk/sounds/play/p0c0lgcl
Links below for our guest, Charlie Bones:
Charlie's older blogs are still available for reference:
bigcatsinsussex.blogspot.com
Website: www.bigcatsinsussex.co.uk
FB page: big cats in Sussex
EPISODE 73
BBC Radio 4 The Listening Project 17 April 2022
Big cats discussion on the Listening Project, with Coryn Memory
(podcast ep 2) and Paul Ramsden (podcast eps 8 and 28)…

https://www.bbc.co.uk/programmes/b01cqx3b/broadcasts/upcoming
Word of the week is the acronym ADVOKATE as used in police and military investigations, as explained here. Diagram below courtesy of College of Policing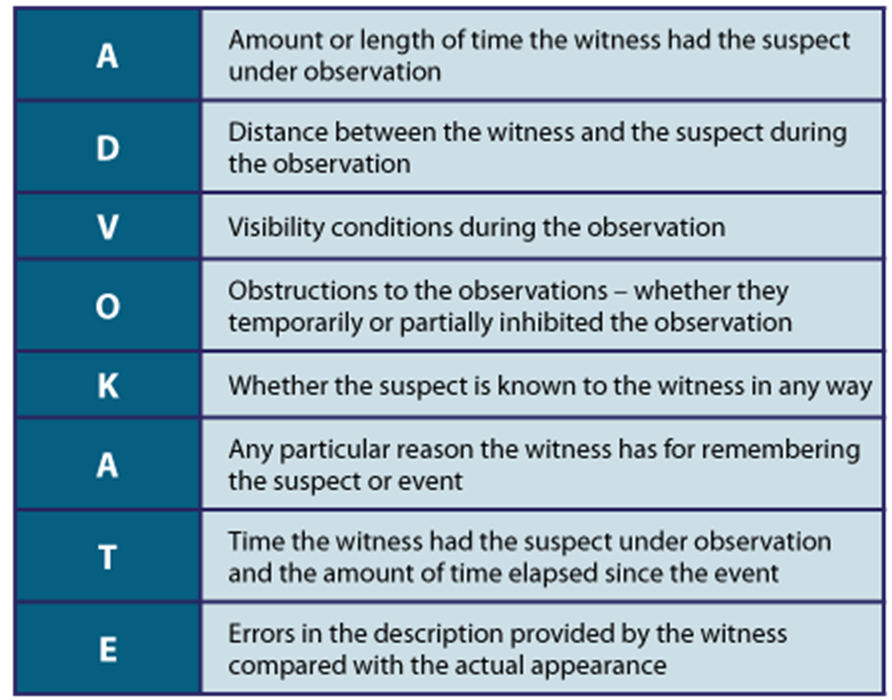 Snowdonia's wild goats – photos from Jonathan as discussed in the first half of the episode…
British primitive goats – information on wild feral goat herds in Britain:
The possible big cat lay-up spot and cave-overhang in Snowdonia as described by Jonathan: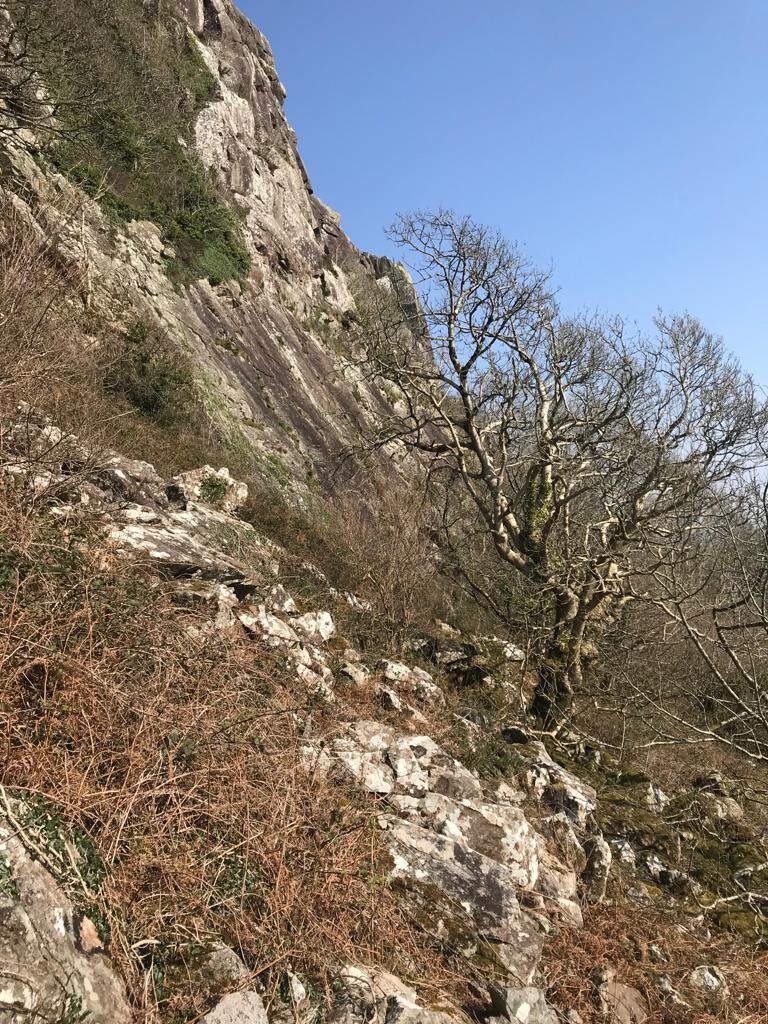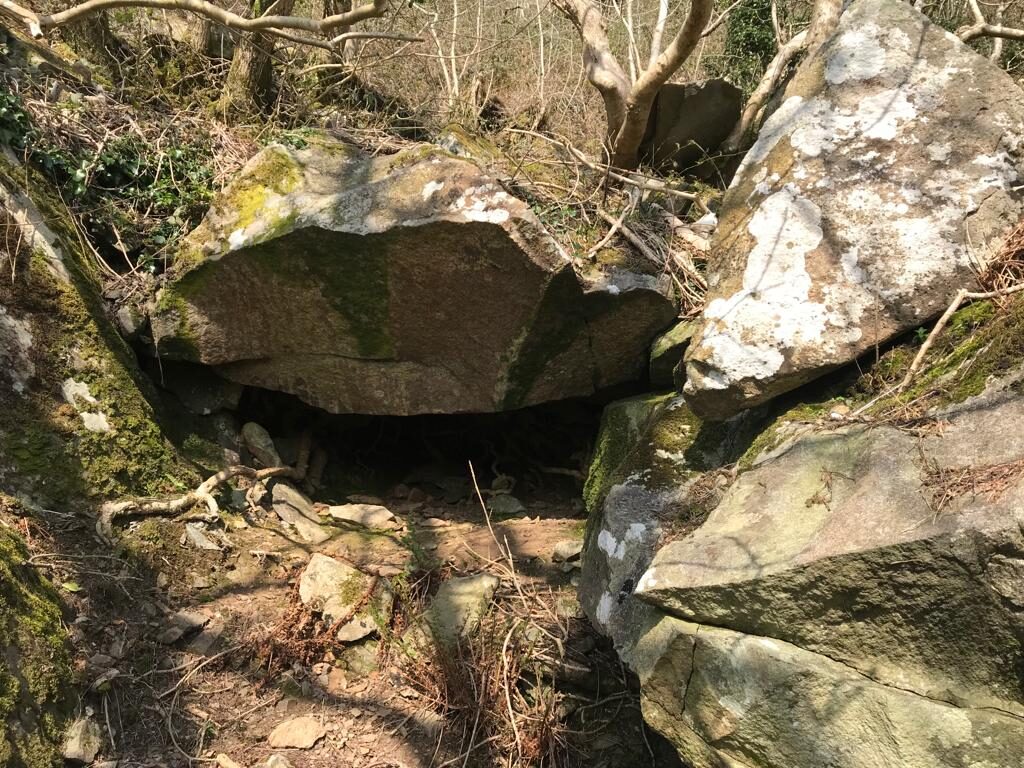 Press report of the climbing accident rescue, with Buxton Mountain Rescue – as described by Jonathan at the start of the episode…
https://www.stokesentinel.co.uk/news/stoke-on-trent-news/air-ambulance-scrambled-climber-hurt-6935035
EPISODE 72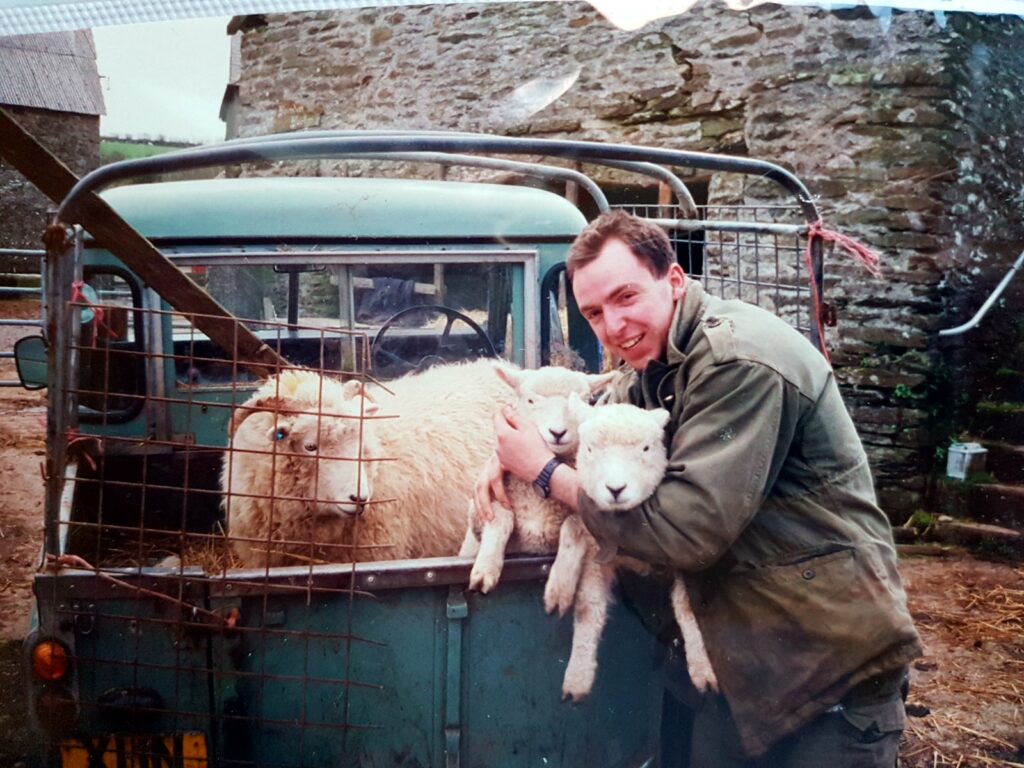 EPISODE 71
Photos of the deer chase – Amanda our first guest took footage of what she believed was a panther closing in on a roe deer, around 250 meters away. She had seen the cat much closer to her just before this. These photos are screen shots from her smart phone video.
The screen-shot photos show the original deer chase photo, then a cropped-and zoomed in version of the deer chase, and then one of the alleged cat with tail in the air as it closes on the deer – while the deer is out of view, blocked by a tree in the foreground.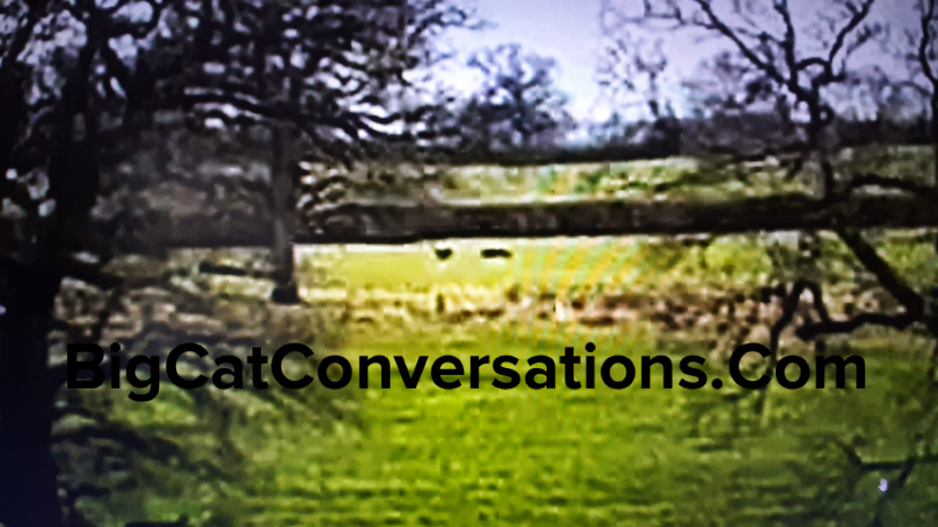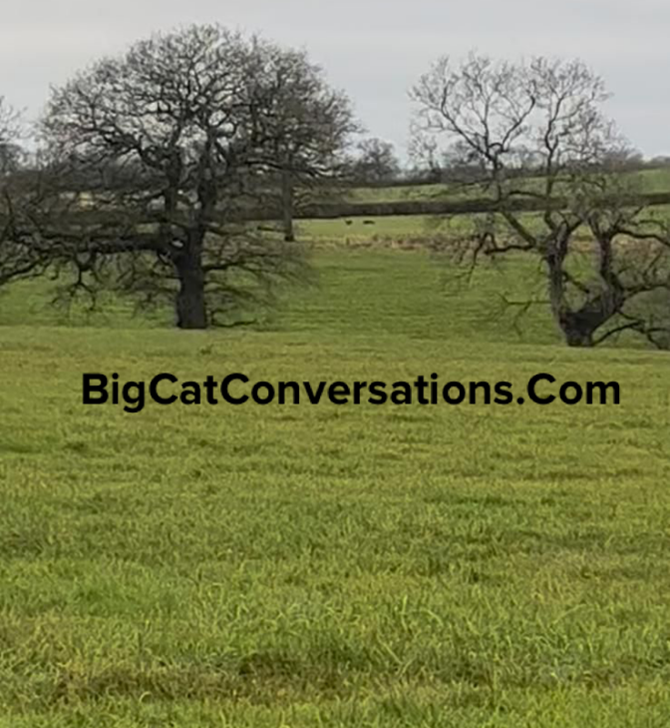 Photos of the deer carcass – Amanada and her partner located what they believe is the resulting roe deer carcass in the same field, five days after Amanda's sighting.
These photos show the assumed drag marks close to the laid out carcass, the piles of plucked-out fur, the clinically peeled and eaten out carcass, and tooth pits on the mandible – this jaw bone has been submitted to the study at Royal Agricultural University.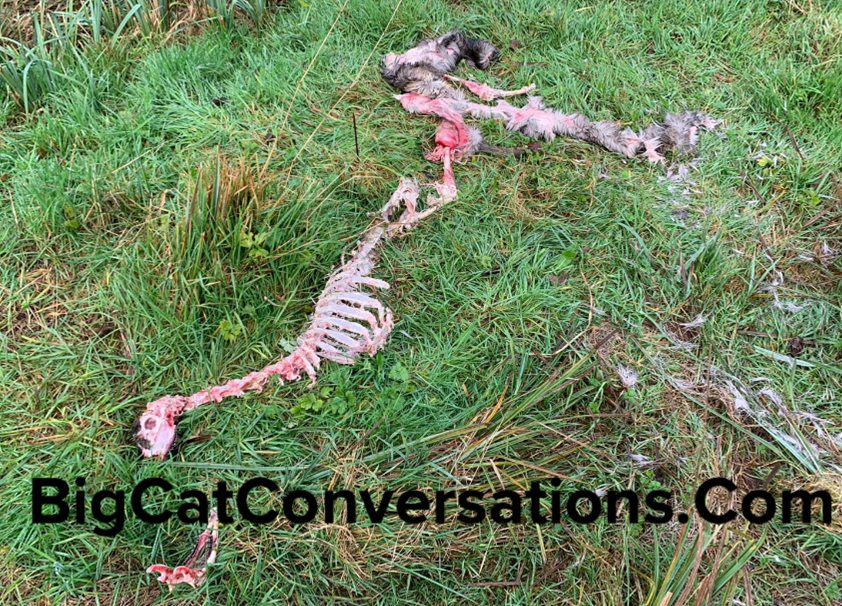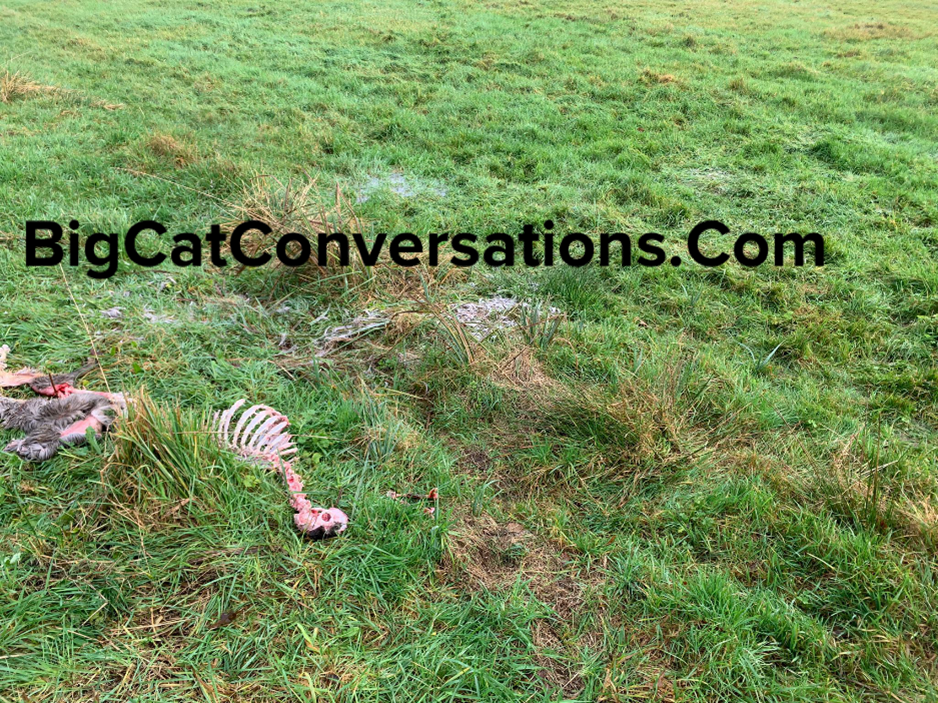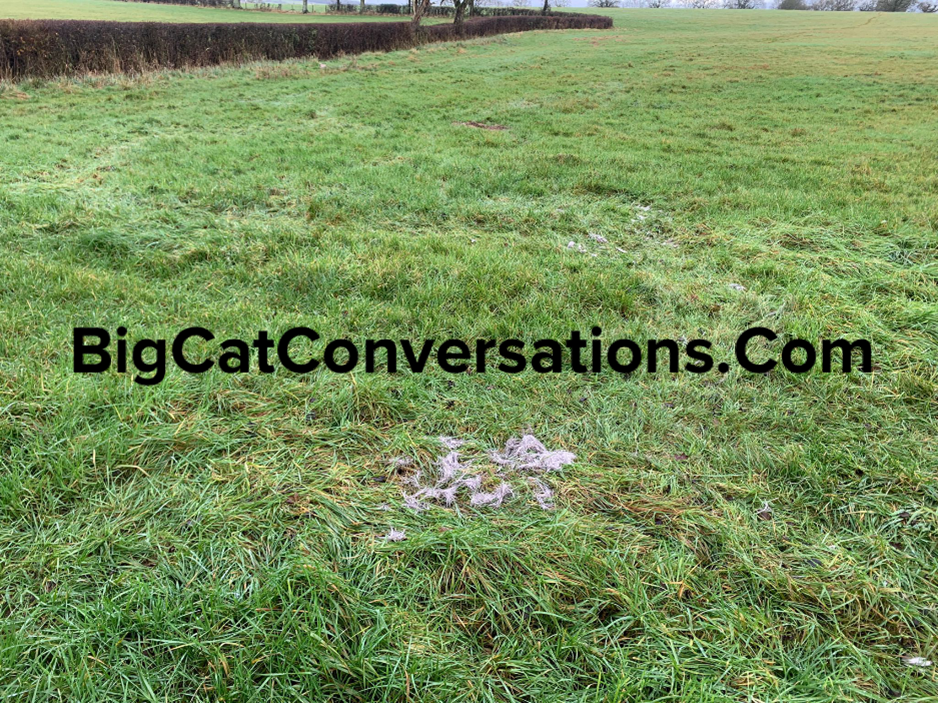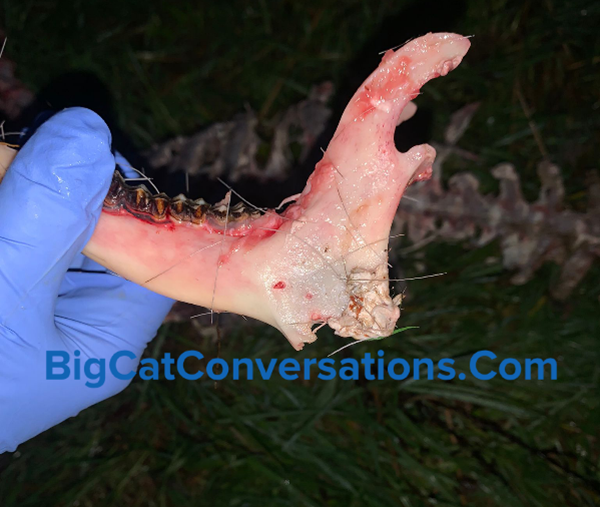 Words of the week: Landscape of fear – video example of predators' effects on deer movements in Washington State, illustrating the influence of fear of predators on the browsing actions of the deer, and how predators help create more diverse ecosystems as a result of the influence on their prey.
EPISODE 70
Amanda watched a black panther rush into position, then pursue a deer in Somerset in December 2021. She describes filming the final moments of the chase, and explains how she and her partner checked for large cat tooth pits on the eaten-out deer carcass found a few days later.
We also speak to Will who watched a big cat close up, stalking deer in Gloucestershire in 2002 – Rick describes other reports in the same location that Will was unaware of.
Words of the week: landscape of fear
20 March 2022
Sanjay Gubbi's work: www.holematthi.org
Sanjay's leopard book:
https://scroll.in/article/993738/conservationist-sanjay-gubbi-condenses-10-years-of-fieldwork-in-this-guide-to-the-leopard
Sanjay's tiger book:
http://rainfedbooks.com/second-nature.html
Video Clips of April 2016 incident when Sanjay was attacked by a fleeing leopard:
EPISODE 69
Coming in episode 70…. Interview with leopard specialist from India, Sanjay Gubbi, including his own account of this skirmish with a leopard. This video shows him being pulled down by the leopard on the fence – he recounts the experience in episode 70.
EPISODE 68
Clip 1: First footage – Ade's footage of what he believes is the big cat steadily walking along a field edge, in early January 2022. The background field margin consists of shelter belt trees rather than a traditional hedgerow. Ade estimates the distance to the animal at the initial stage is 120m.
Clip 2: a sense of scale – Jane filmed walking one of the huskies at the same initial location as clip 1, to help indicate scale. #
Clip 3: domestic cat heat signature – One of Ade and Jane's domestic cats filmed on the thermal camera to show the locomotion of this small cat.
Clip 4: under the wolf moon – Ade filmed this clip under the full moon of 18 January 2022. The animal comes into better view at intervals through the footage, starting around 150 meters away and coming closer before turning and veering off when around 120 meters away.
Final view of animal in clip 4 as it moves away. The footage was taken around 4am on 18 Jan 2022.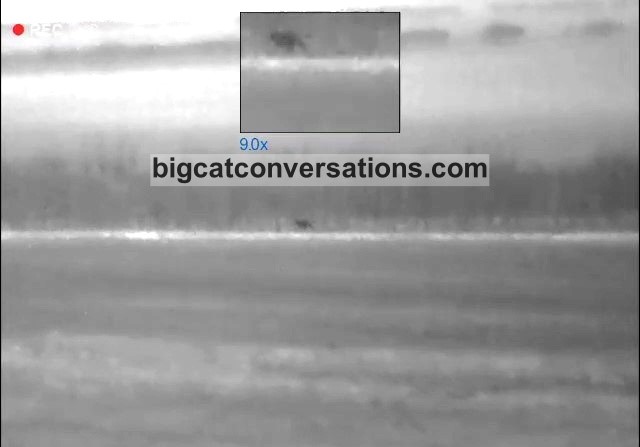 Article from Mongabay on thermal imaging in the study of wildlife:
EPISODE 67
BBC Radio Devon big cats feature including witness reports, 6 Jan 2022. This link is live until 5 February 2022
Starts at 14.13 mins (13 mins into the prog) ends at 14.59. https://www.bbc.co.uk/sounds/play/p0b9qglf
Audiobooks on the works of Jim Corbett and Kenneth Anderson and their writings on Indian wildlife and man eating tigers and leopards,as discussed in this episode… https://www.youtube.com/c/IndianJungleTales/videos
Documentary on man-eating leopards in Sri Lanka, Leopards vs Humans: the Battle for Survival, relating to the discussion on man eating leopards in this episode.
EPISODE 66
Annie Brazier's illustrations of a Eurasian lynx and a puma as discussed in the episode: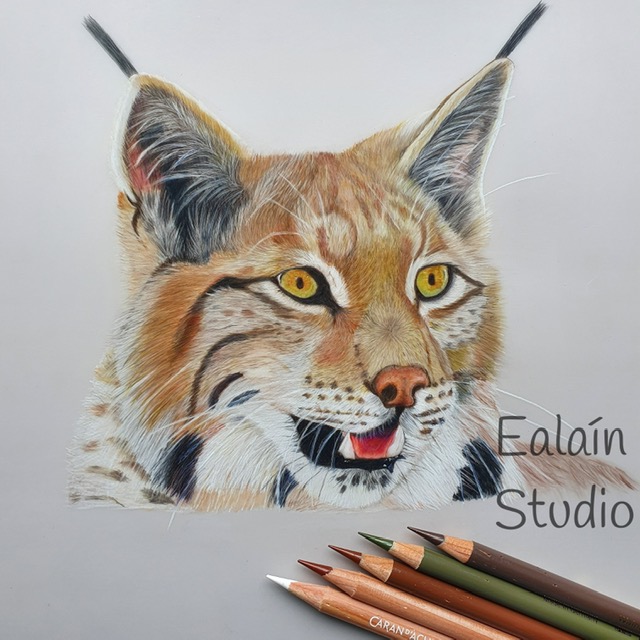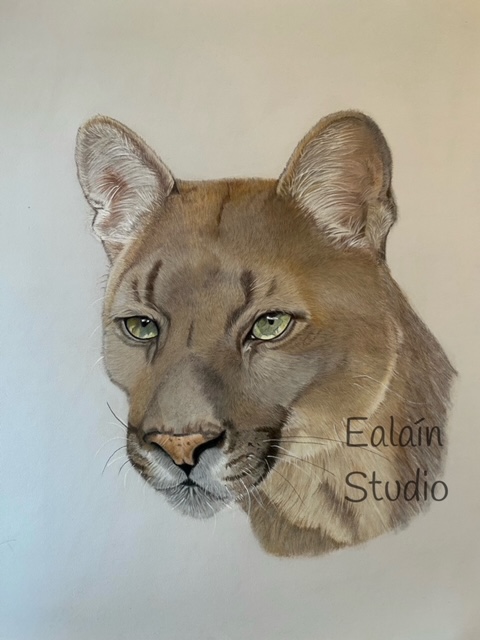 Annie Brazier's website showing her animal illustrations:
Screenshot from footage taken by Suzie in Norfolk, November 2021, as discussed on the episode.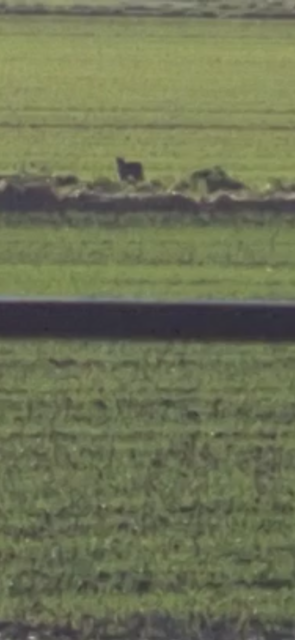 The two video clips of Suzie's footage are further below. Reproduced by kind permission from Suzie Williamson.
Facebook survey of big cat sightings – Link to summary of the survey results discussed by Shelly Coles in the episode: Facebook Big Cat Survey Results 2021 for BCC Podcast.pptx
Photos of alleged large cat seen in woodland in mid southern Ireland in November 2021, as discussed in the episode: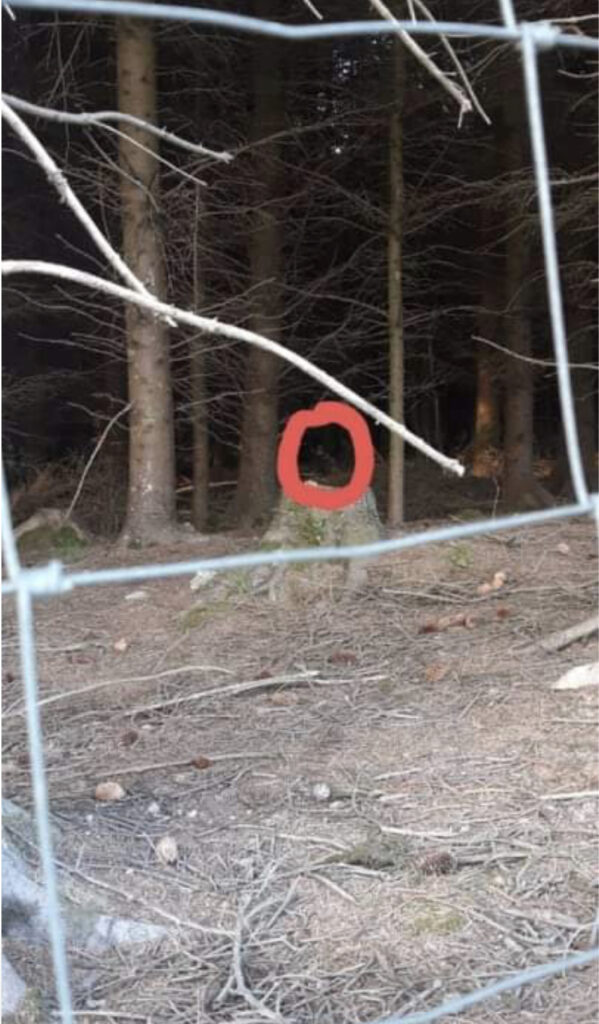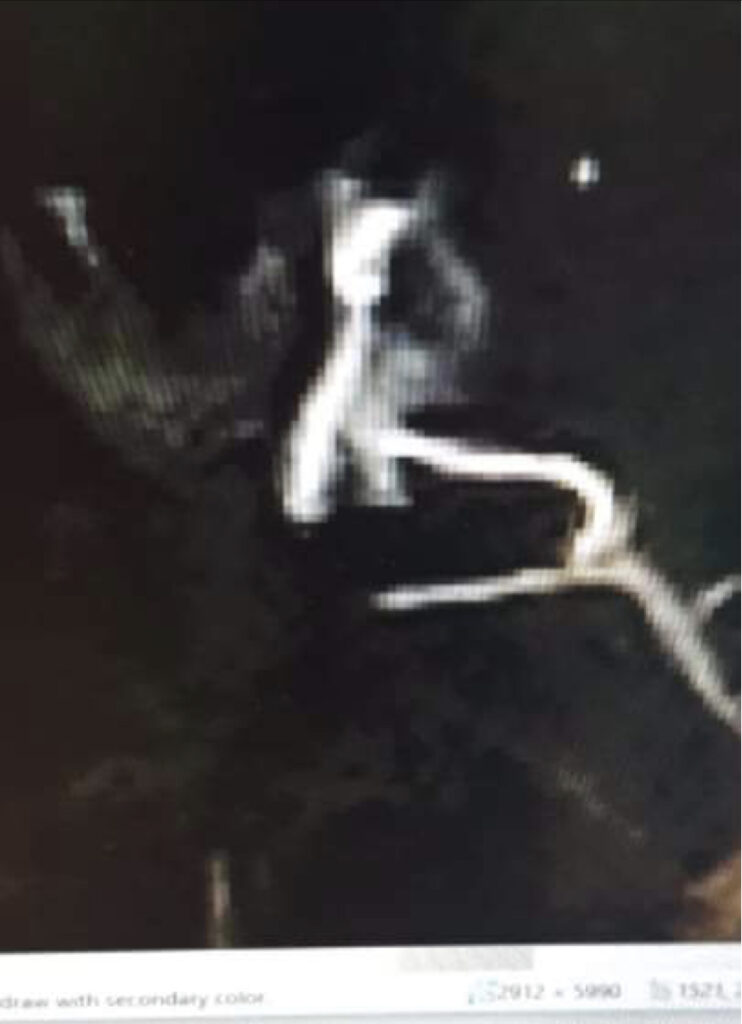 Shot cat in Herefordshire 2019, as discussed in the episode.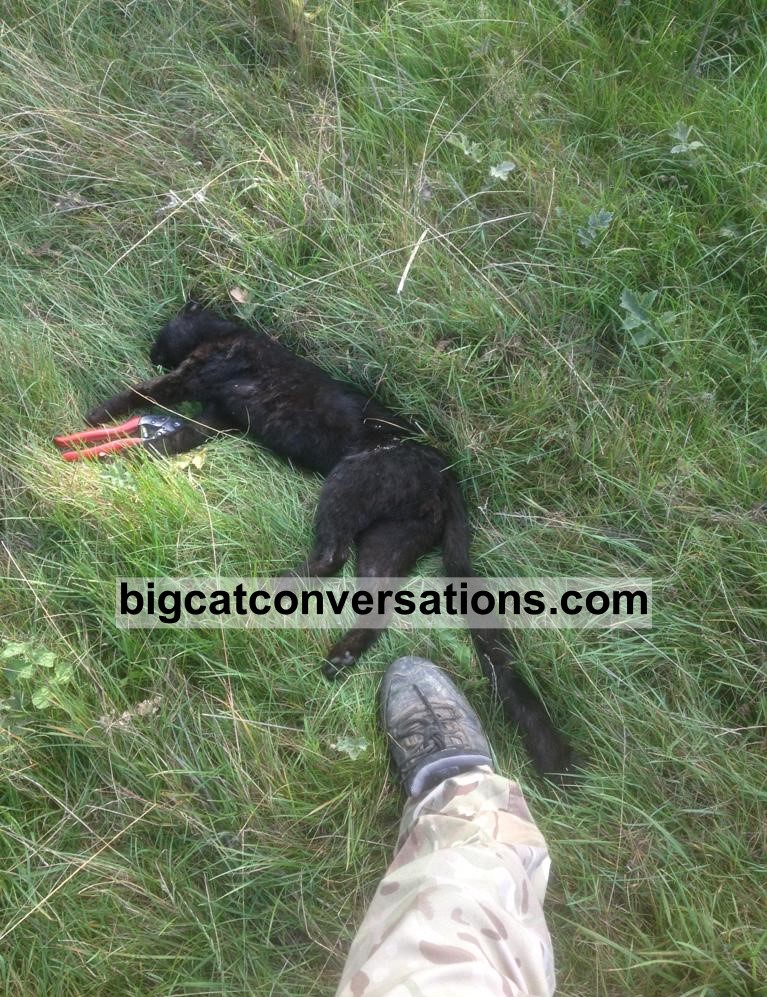 This cat has an extra-long tubular tail and muscular thigh and hind-quarters. The tail appears as long as the body. The keeper who shot it states that he regretted it at the time and remains regretful. We thank him for his permission to use the photograph here. No hairs or other sample material were taken from this cat for testing, before the body was disposed of, at the wish of the landowner.
The cat was four and half feet from nose to tail, 24 pounds in weight, and according to the keeper "what stood out were the muscles in its head and jaws, plus spots clearly on both sides. The ears were rounded on top, not pointed, and very broad".
Luna the black leopard filmed as a young cub – video footage of Luna the cared for black leopard in Siberia…
Alleged black panther footage, Northumberland December 2021, as mentioned at the end of the episode…https://www.chroniclelive.co.uk/news/north-east-news/black-cat-tynedale-sighting-video-22496683
EPISODE 65
Luna the black leopard YouTube channel as mentioned in the outro of the episode:
LEOPARD DIARIES The Rosette in India A book and a presentation by Sanjay Gubbi – a future guest on Big Cat Conversations…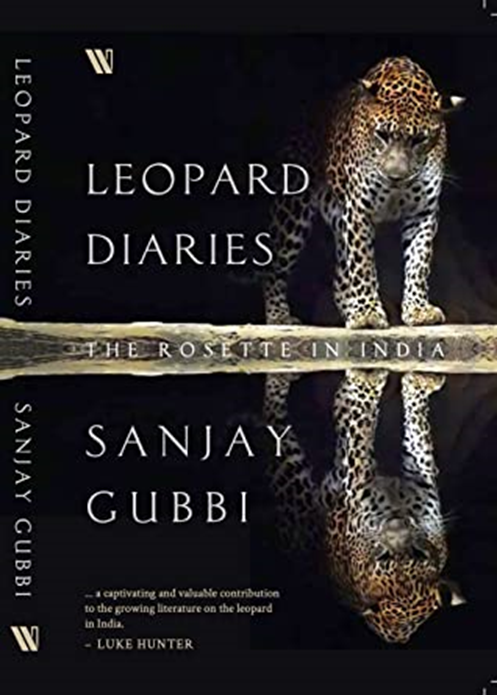 Leopards and black leopards in Java: related to our word of the week for the episode, this article describes the leopard management and conservation efforts underway in Java, Indonesia, where around half the leopard population is black or melanistic.
https://forestsnews.cifor.org/15157/despite-threats-to-habitat-new-photos-provide-hope-for-endangered-javan-leopard?fnl=en
EPISODE 64
Michael's illustrations of his panther sighting, as discussed in the episode: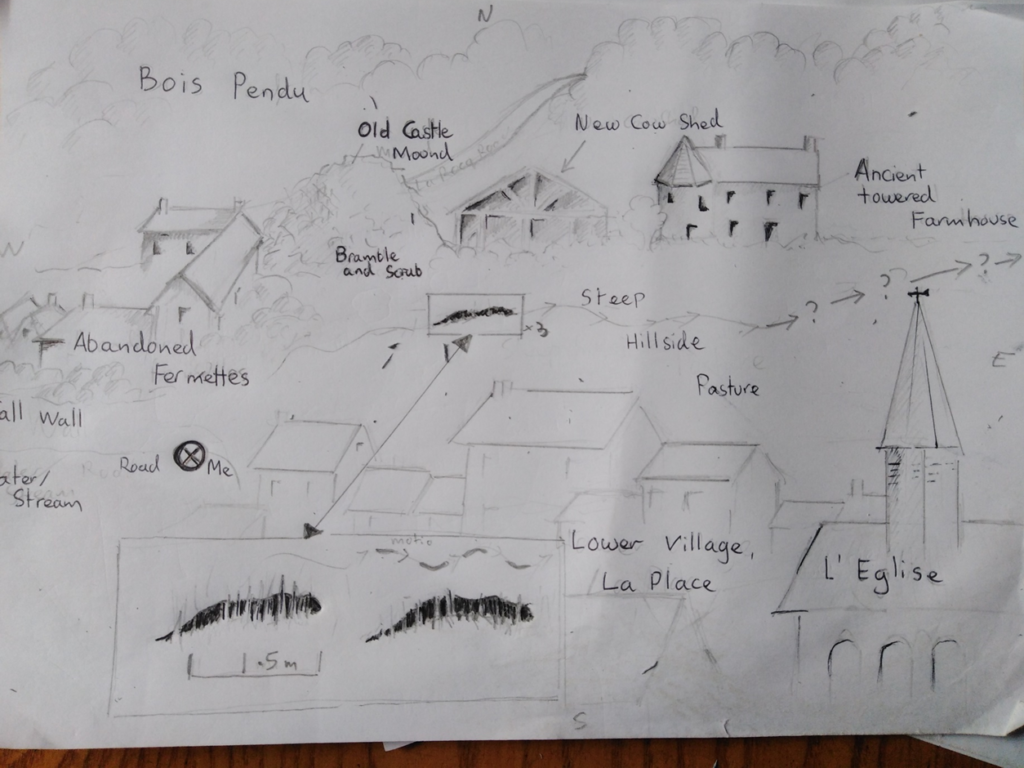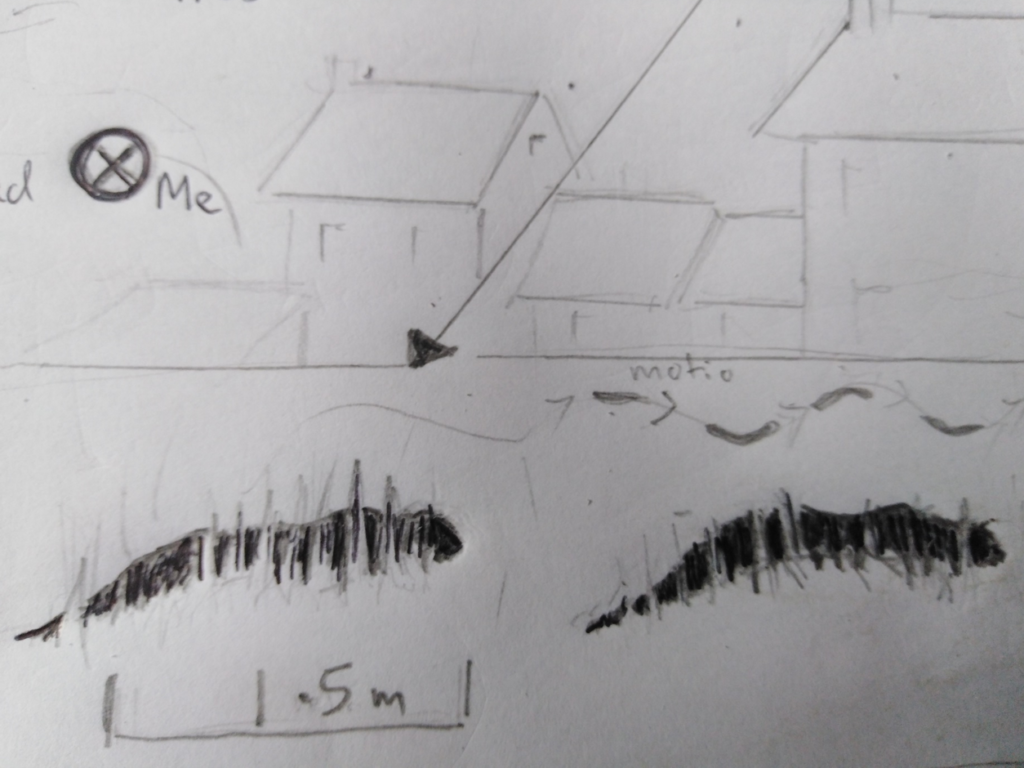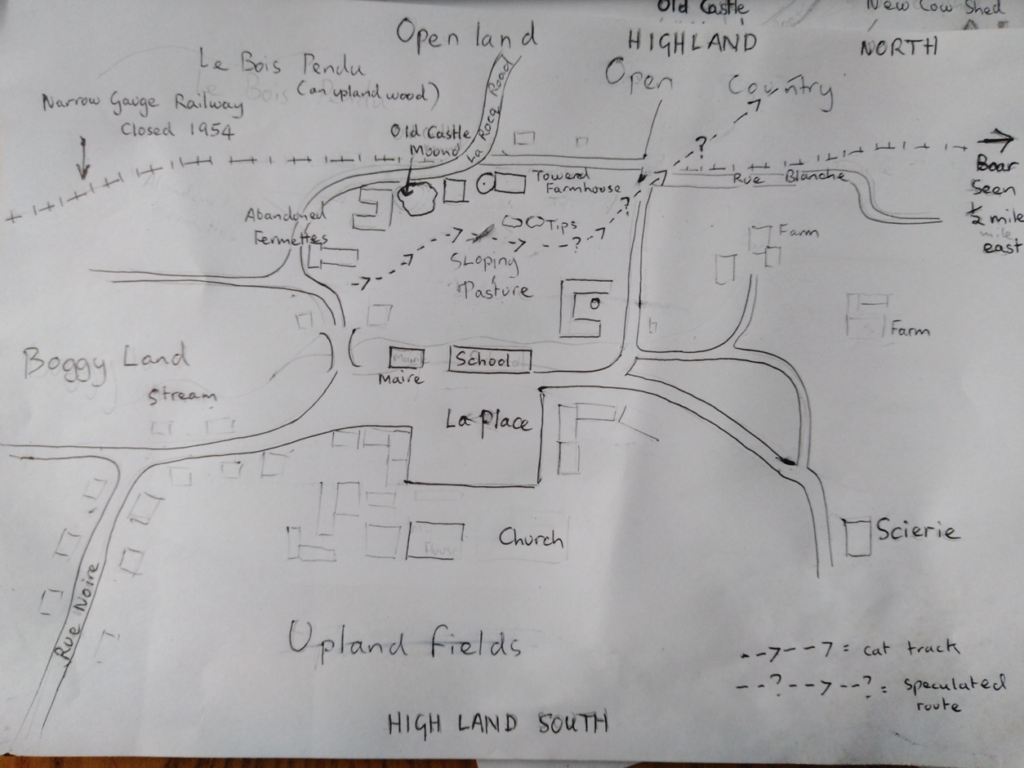 The legend of the Buckland Shag in Surrey, as mentioned by our guest Michael:
https://www.rhuncovered.co.uk/the-legend-of-the-buckland-shag/
Savage Shadow – a classic book on pumas encountered in Western Australia in the 1970s, as featured on the new episode 8 of Missing Panther podcast…
https://missingpanther.com.au/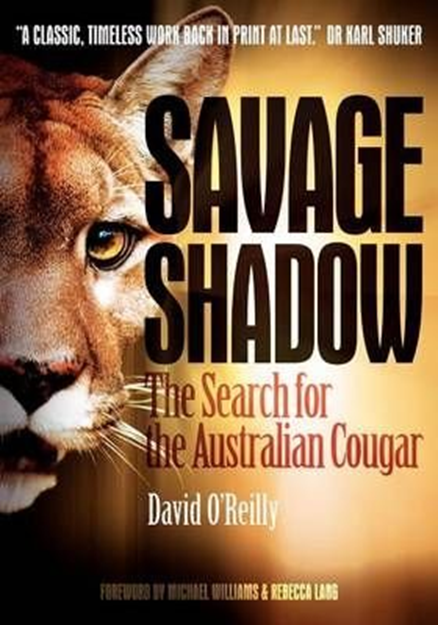 EPISODE 63
Footage of alleged big cat in NW Norfolk, November 2021, to be discussed in a coming episode with a different witness who watched a big cat in the same area on the same day.
https://www.mirror.co.uk/news/uk-news/big-cat-loose-grandparents-film-25431569
EPISODE 62
Big cat scat? A dropping, (scat) found by Matt our second guest, in marshes at the edge of the Wirral, as discussed in the episode.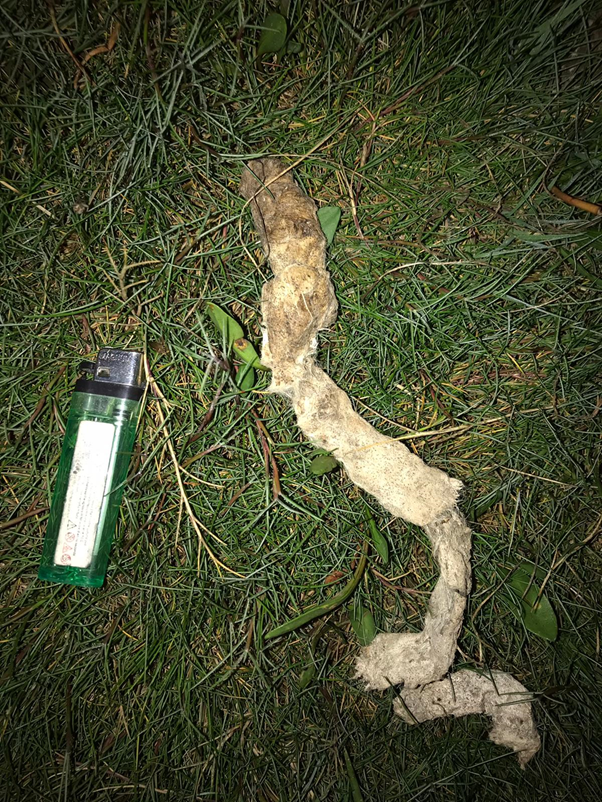 Chester meadows report and alleged panther photo from January 2021, as discussed in the episode: https://www.cheshire-live.co.uk/news/chester-cheshire-news/mcdonalds-delivery-driver-spots-enormous-19623797
Report of October 2021 puma reported in northern France, as mentioned in the episode: https://www.connexionfrance.com/French-news/Petition-condemns-decision-to-shoot-puma-on-loose-in-north-France
Trailer and extract from 2019 documentary, Puma, the ghost of Gevaudan
https://www.facebook.com/watch/?v=614747075761094
EPISODE 61
Bannockburn carcass: the cat body found and reported by Garry, in Bannockburn in 2020, as discussed in this episode.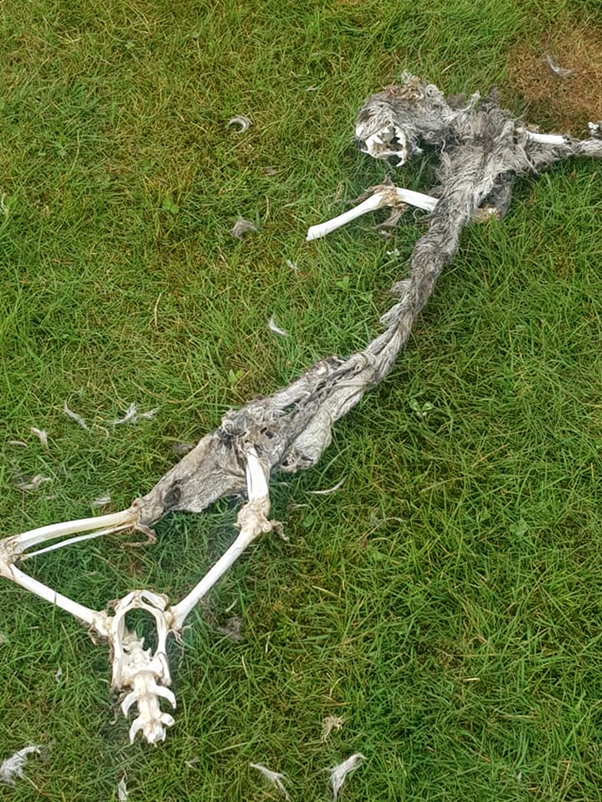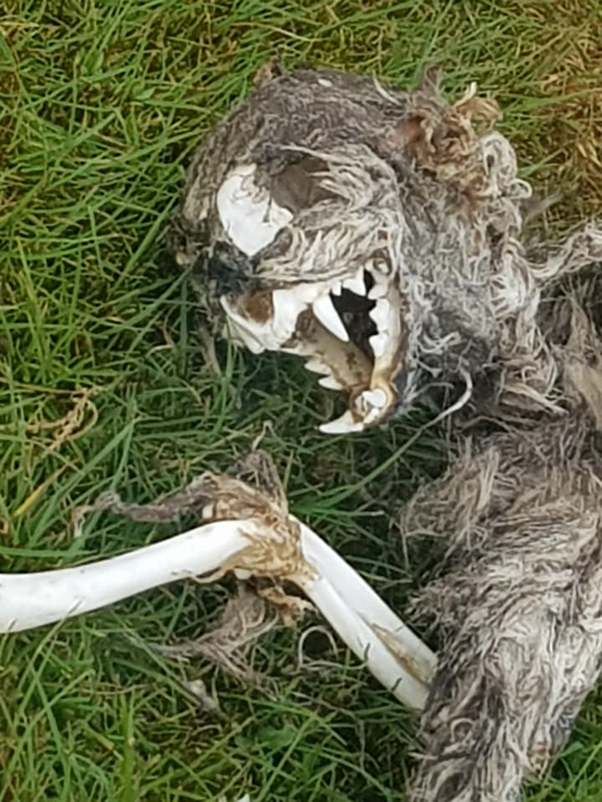 Tooth pits and shears on sheep bones, potentially from a big cat's impact, found by our guest Paul in Summer 2021 in south Scotland, as discussed in the episode.
The Larkhall security camera footage: Link to press report and footage of a large cat on the pathway or a domestic cat on the fence, at a property at Larkhall, Scotland, as discussed with Derek the property owner at the end of the episode.
https://www.dailyrecord.co.uk/in-your-area/lanarkshire/lanarkshire-woman-told-large-cat-24825865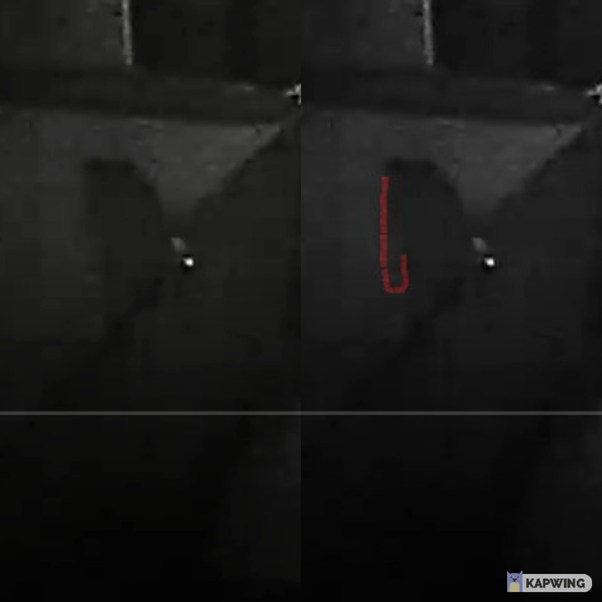 EPISODE 60
Nick Albert (our first guest) official website: https://nickalbertauthor.com/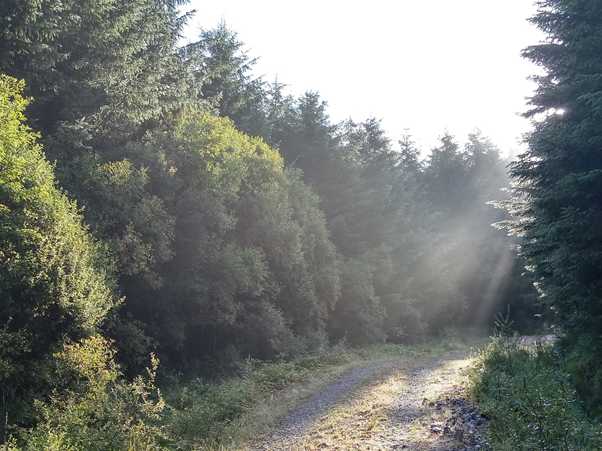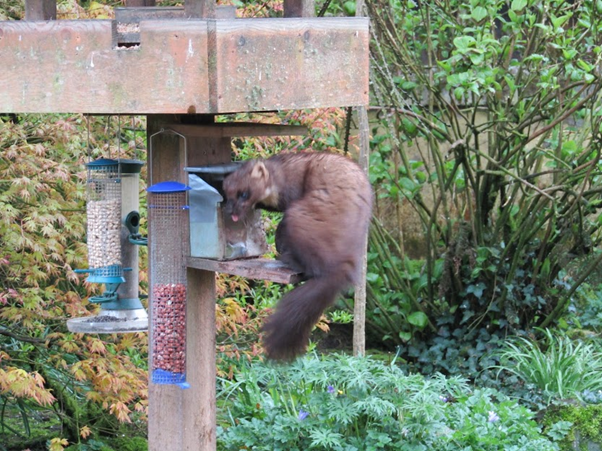 EPISODE 59

Sam Griffiths' Instagram: https://instagram.com/sam_n_roman?utm_medium=copy_link
Photos of our guests with Rick recording the episode at the Wye Knott Inn, Herefordhire:
EPISODE 58
Corinium and the Roman leopards of Gloucestershire – Links explaining the Orpheus pavement Roman mosaic at Woodchester, as mentioned in our word of the week, Corinium:
https://www.bbc.co.uk/ahistoryoftheworld/objects/Ednedds1T0S50EGNX_NbDg
Roman Mosaics
EPISODE 57
The Wexford panther? Lar's footage of the large black animal included this still from the video…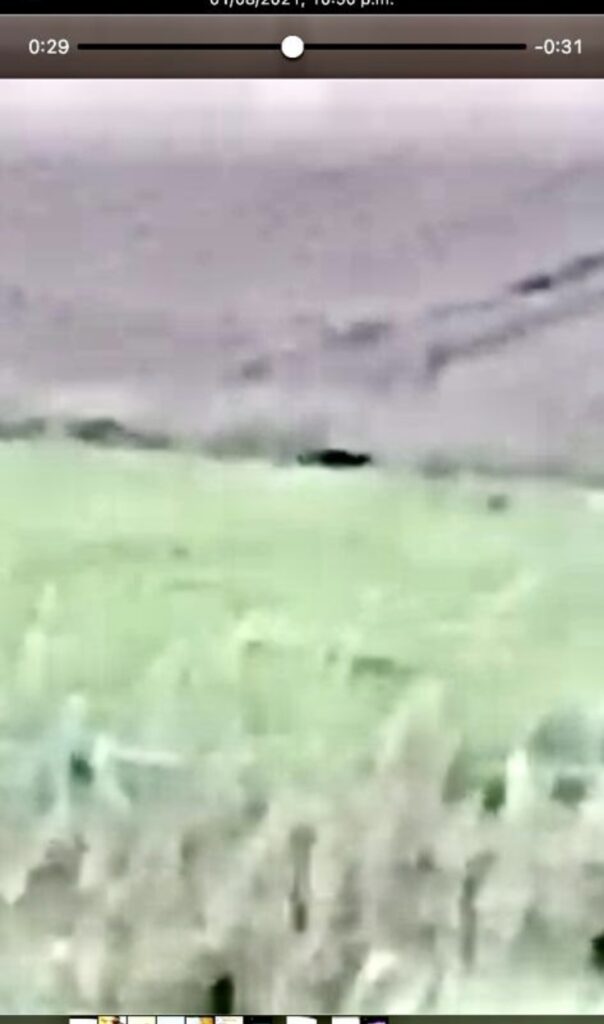 Joe Rogan's viewing of a black panther at his Texas property, as mentioned in the episode…
EPISODE 56
Footage of a possible black panther/leopard at Wortham, Suffolk, as discussed with Mark in the episode… https://nextdoor.co.uk/p/t8LqMsbBxtSL/c/17592221562373?utm_source=share
Cadair Idris and Dolgellau information as discussed with Jo our second guest.
https://naturalresources.wales/days-out/places-to-visit/north-west-wales/cadair-idris-national-nature-reserve/?lang=en
https://www.visitsnowdonia.info/dolgellau
https://www.grough.co.uk/magazine/2021/06/14/snowdonia-bosses-say-group-will-consider-welsh-name-use-after-5000-strong-petition
EPISODE 55
Potential big cat scratch marks on tree (raking and plucking) as discussed with James in the episode.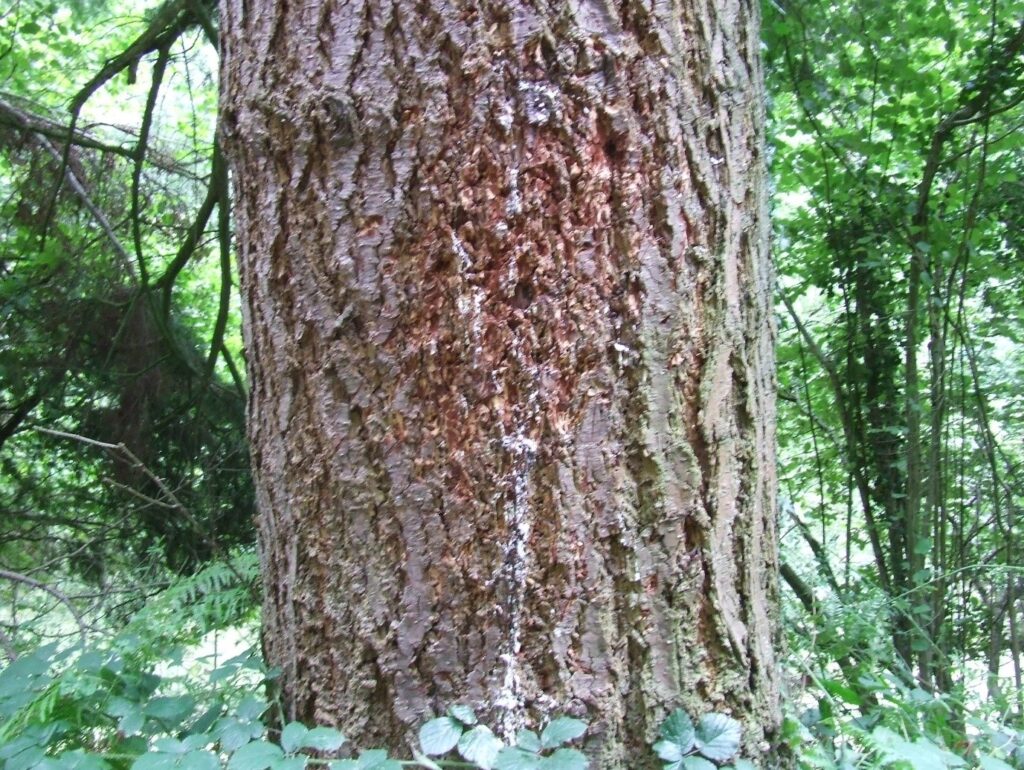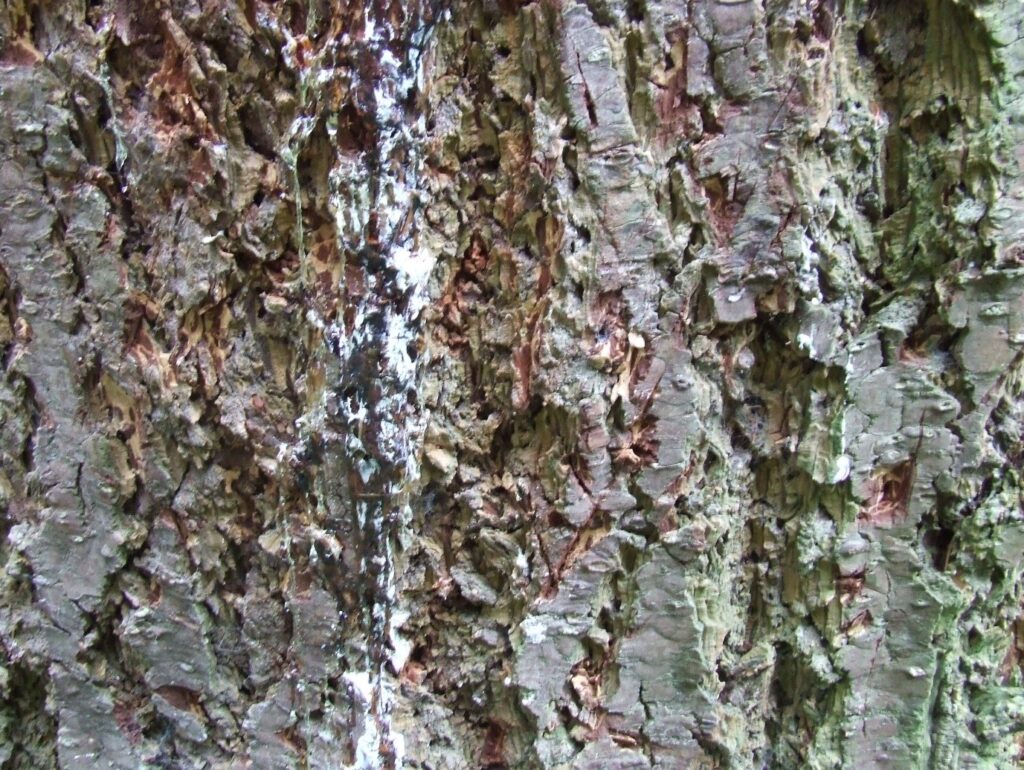 Tooth pits on skeletal remains in Shropshire, potentially from a large cat's carnassial tooth cusps, as discussed with James in the episode.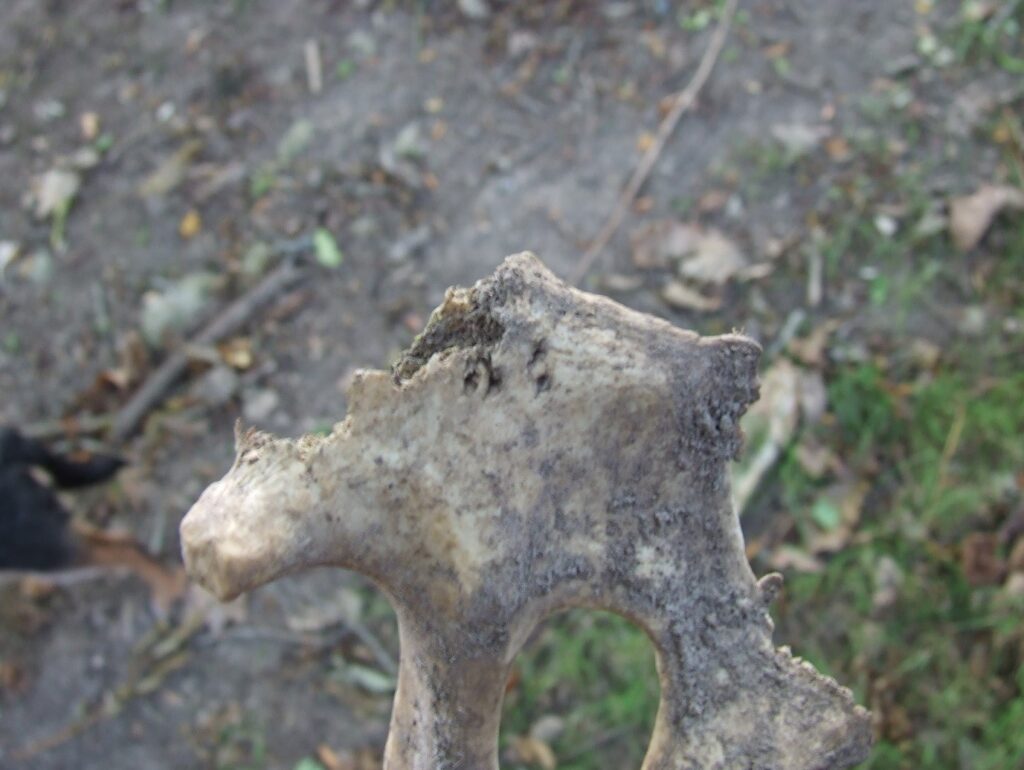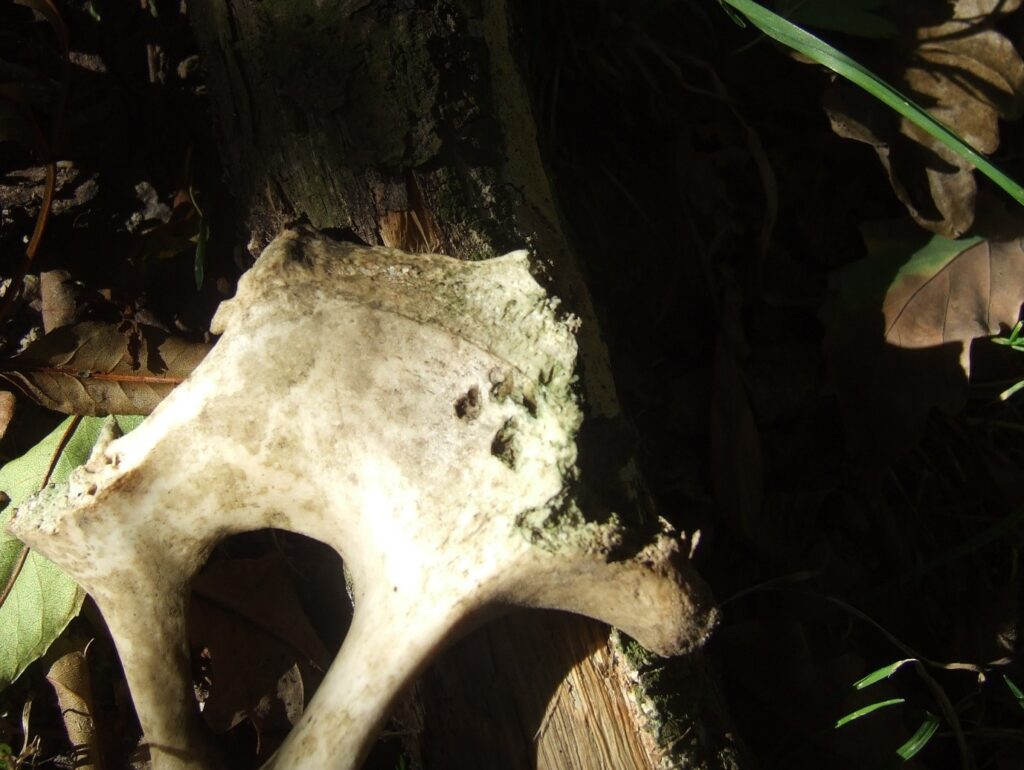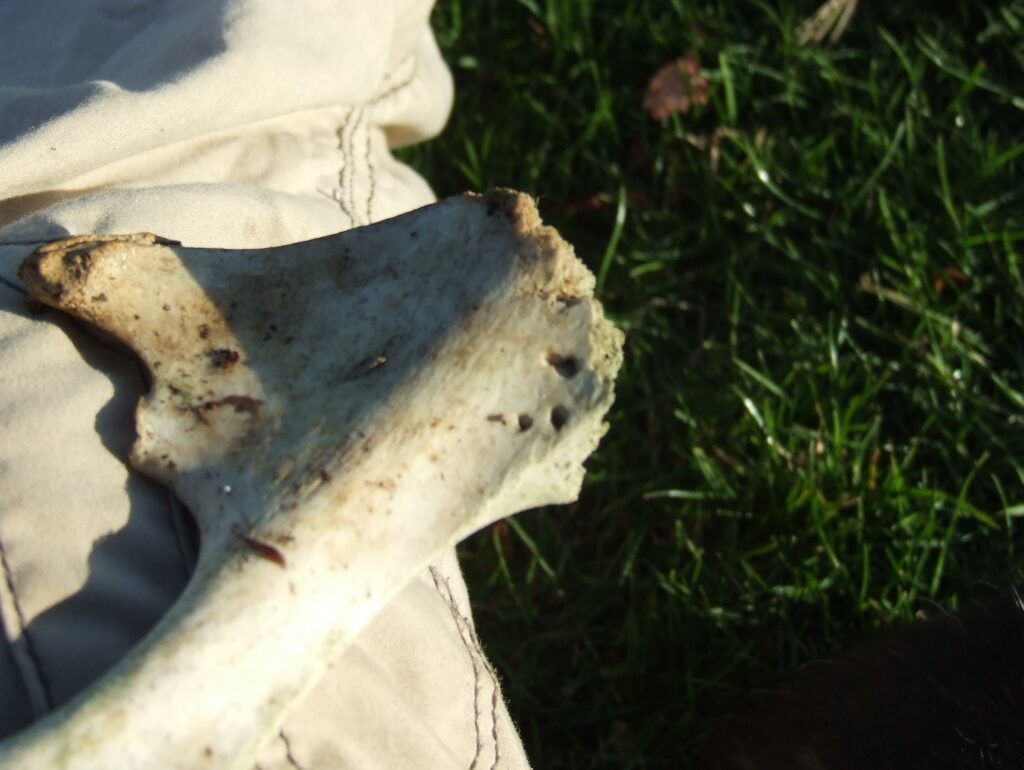 EPISODE 54
On the Prowl from Columbia University Press, as discussed in the first half of the episode.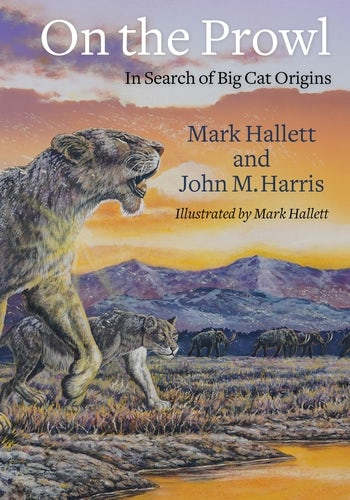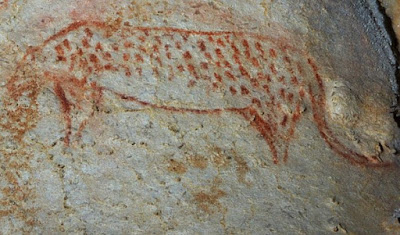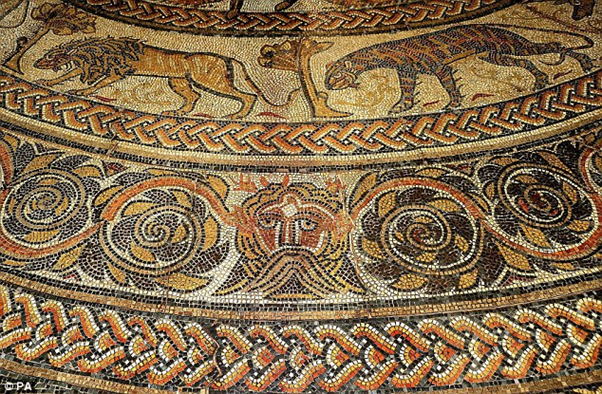 EPISODE 53
Wicked problem: A reference for our words of the week, wicked problem
https://www.interaction-design.org/literature/article/wicked-problems-5-steps-to-help-you-tackle-wicked-problems-by-combining-systems-thinking-with-agile-methodology
EPISODE 52
Links for Will Burrard Lucas' book, website, instragram and camera technology:
Black leopard book website: https://www.blackleopardbook.com/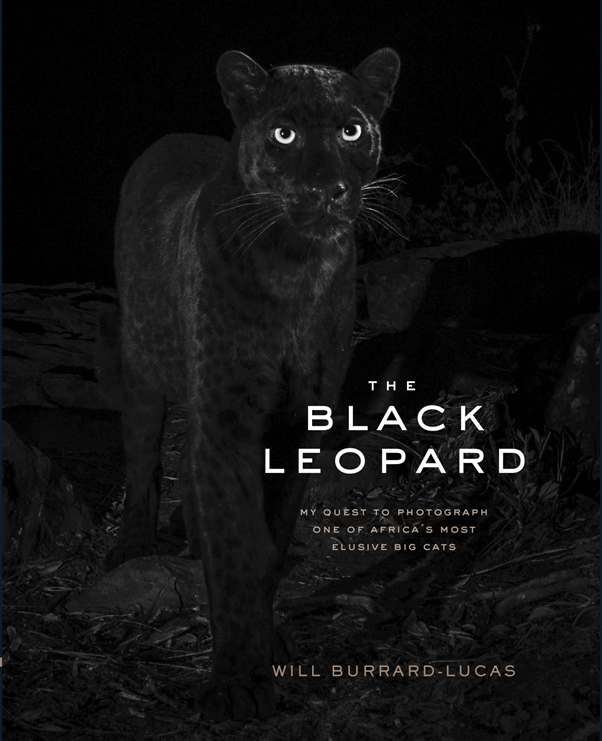 Will Burrard Lucas website: https://www.willbl.com
Equipment for camera trap photography: http://www.camtraptions.com
Instagram: http://instagram.com/willbl
EPISODE 51
A glimpse of the Anglesey panther – Anne our guest explains how she managed to take a photo of the big cat without it being aware of her, and how she lost the original image on her phone and was left with this warn paper copy. Anne gives permission for use by Big Cat Conversations only.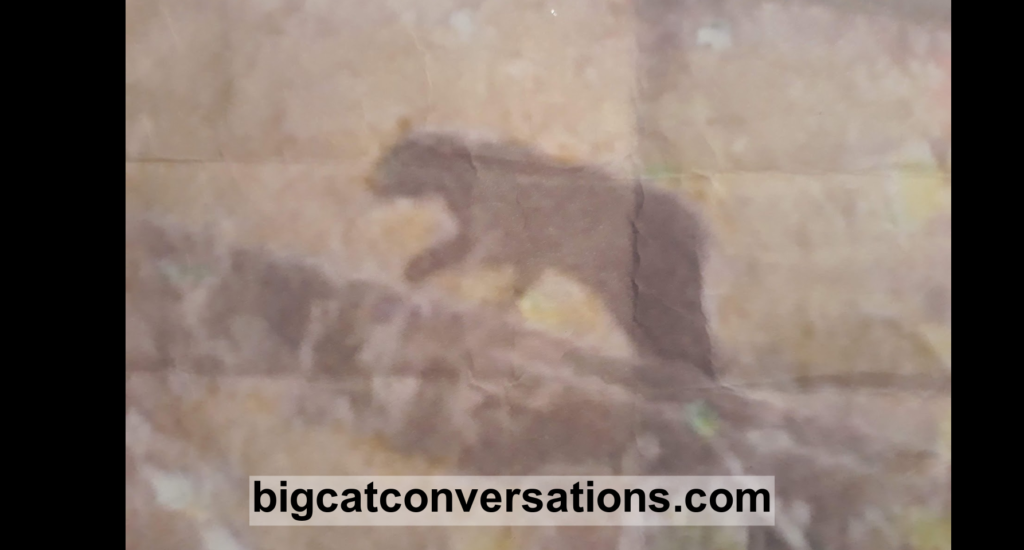 Anne's books partly based on experiencing the Anglesey big cat:
EPISODE 50
Website for our guest Gareth Patterson, containing links to his books and documentary clips on lions and elephants: www.garethpatterson.com
EPISODE 49
Photo burst of a cat from Mark's trail camera, concluding with a scale overlay against a roe deer in the same position – as discussed in the second half of the episode. Mark gives permission for use by Big Cat Conversations only.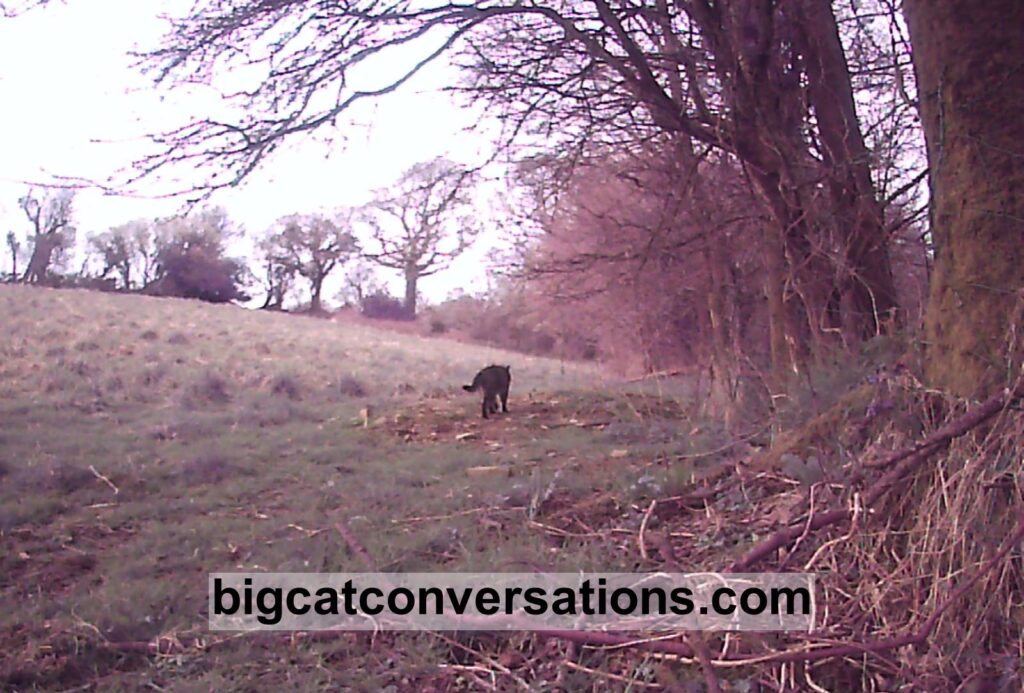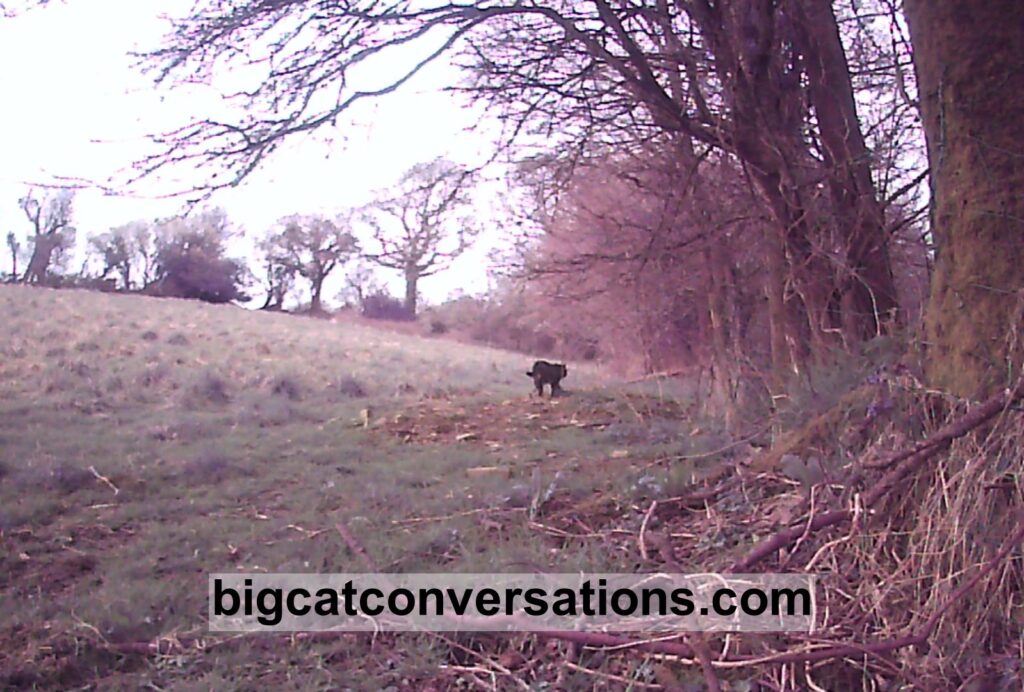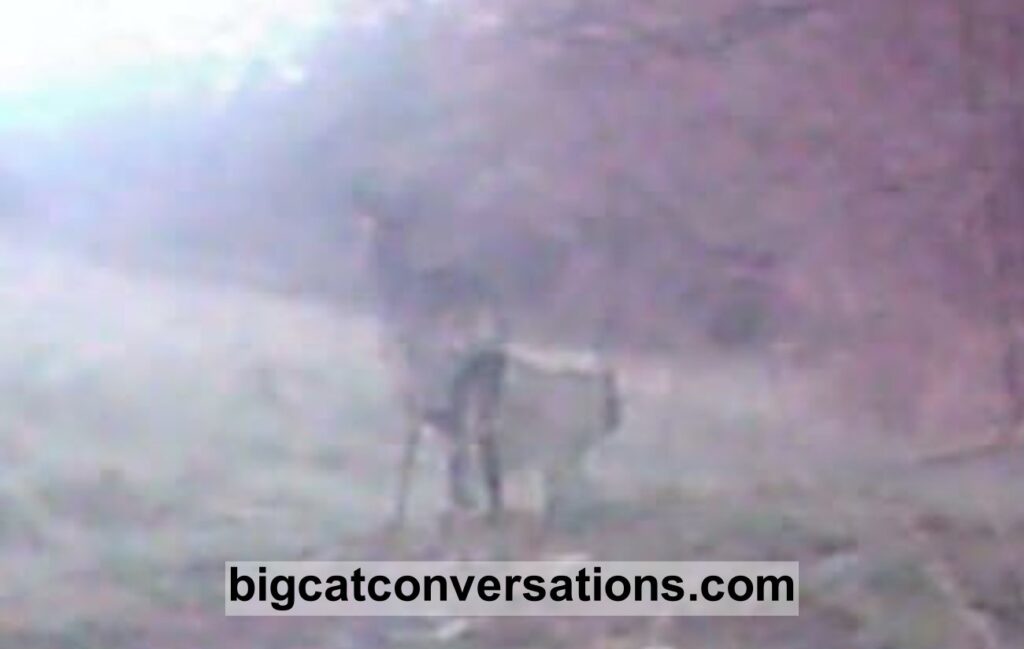 EPISODE 48
Ireland's west coast Wild Atlantic Way as mentioned in the episode:
Frodsham, Cheshire – CCTV camera films large black animal. Janet our first guest from west Ireland originates from Cheshire and briefly mentioned big cat sightings in north Cheshire. Meanwhile the Cheshire media have given much recent coverage to the topic including this story:
https://www.cheshire-live.co.uk/news/chester-cheshire-news/big-cat-caught-ring-security-20329220
EPISODE 47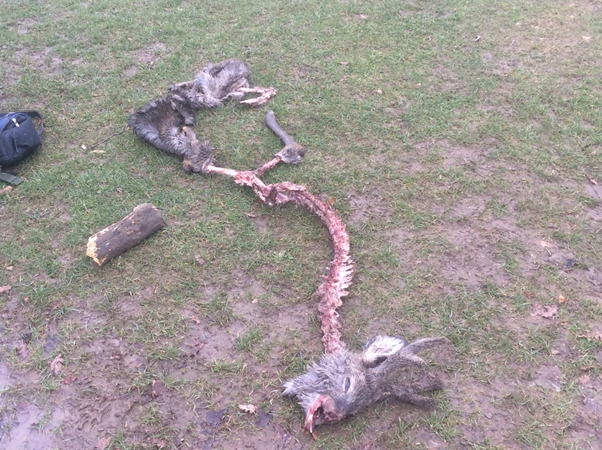 EPISODE 46
BBC Radio 4 Ramblings with Clare Balding. The Big Cats episode of Ramblings, broadcast on 11 March 2021 https://www.bbc.co.uk/programmes/m000sz8t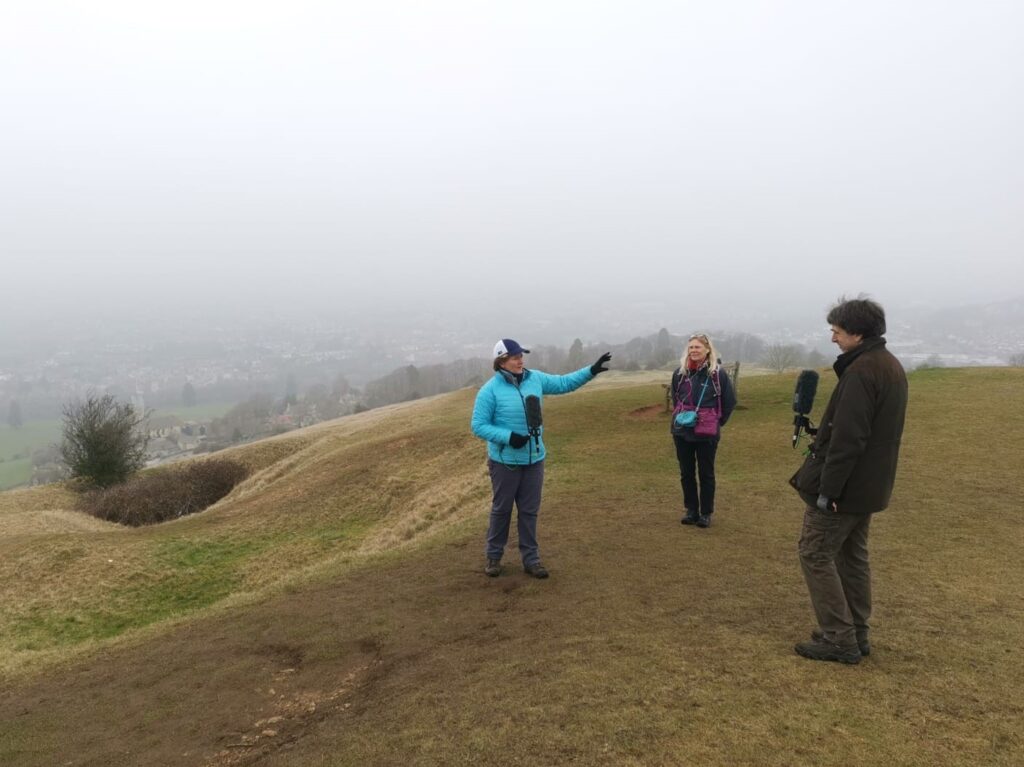 Tom's encounter and video as reported on The Sun newspaper website… https://www.thesun.co.uk/news/14000404/big-cat-mauls-animal-leicestershire/
Tom's sketch of his encounter near Leicester – what he believed to be a puma pulling away a fox, with another cat in the foreground watching on, flicking its tail up. Tom is our second guest in this episode.